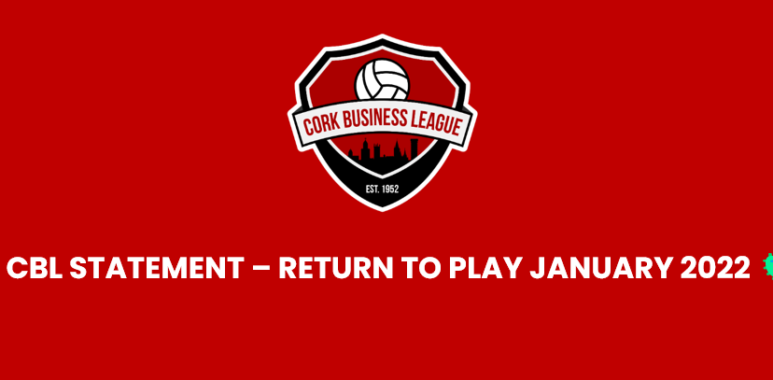 CBL Statement: Return to Play January 2022
Following a Cork Business League Management Committee Meeting this evening Thursday 30th December 2021, we have decided to push back our return to football until January 21st / 22nd / 23rd 2022.
We're just about coping in ICU at the moment and another surge would affect every service. Football can wait. Let's think ahead and keep all our teams as safe as we can.
This means we are delaying fixtures by 2 weeks based on the current positive COVID-19 cases in Ireland.
FAI and HSE guidelines remain the same which can be found here: https://corkbusinessleague.ie/cbl-covid-19-support/
Our Mick Mooney Cup 1st Round Draw has also been delayed and a re-scheduled date will be confirmed in the near future.
Following on from the above update, the Cork Business League will NOT BE sanctioning any friendlies during this period from today until further notice.