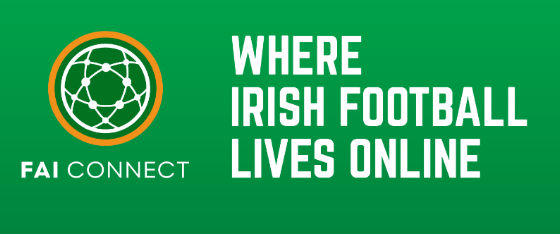 Cups
Fixture Updates
League
News
New FAI Registration Windows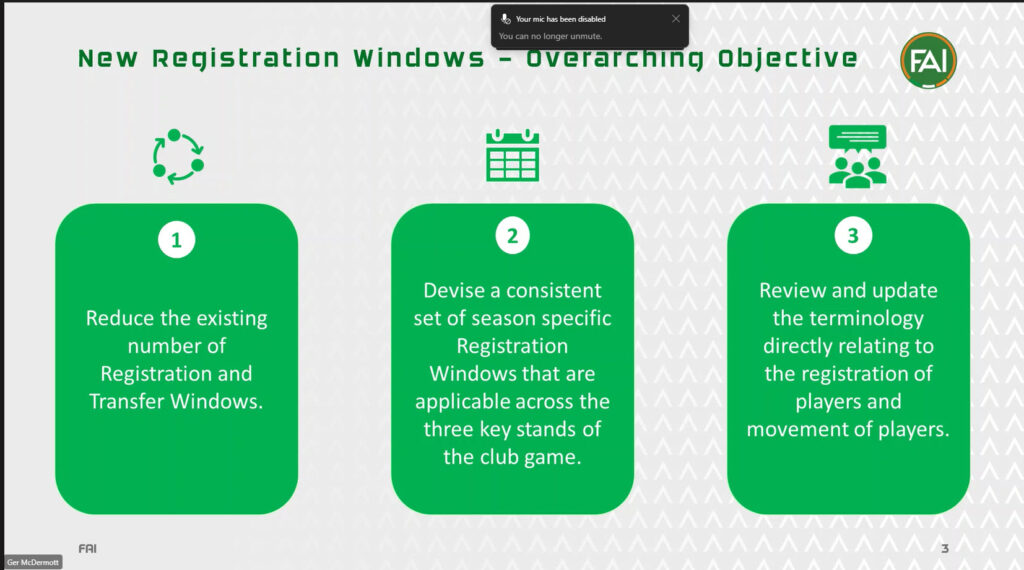 The objective to revamp and review the FAI Registration Windows is as follows:
Reduce the number of existing registration and transfer windows.
Devise a consistent set of season specific Registration Windows that are applicable across the three key strands of the club game.
Review and update the terminology directly relating to the registration of players and movement of players.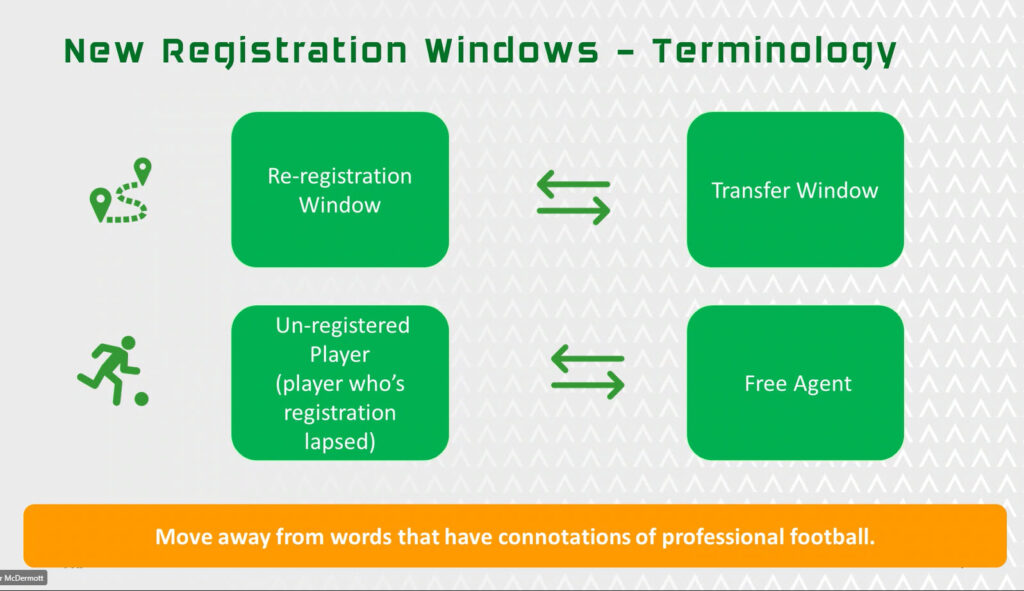 New Registration Windows Terminology
Transfer Window is now the Re-Registration Window (Despite what the CBL News Room Reporters may be writing about).
A Free Agent is now an Un-registered Player (a player who's registration has lapsed).
We are now moving away from the words and terminology from professional football.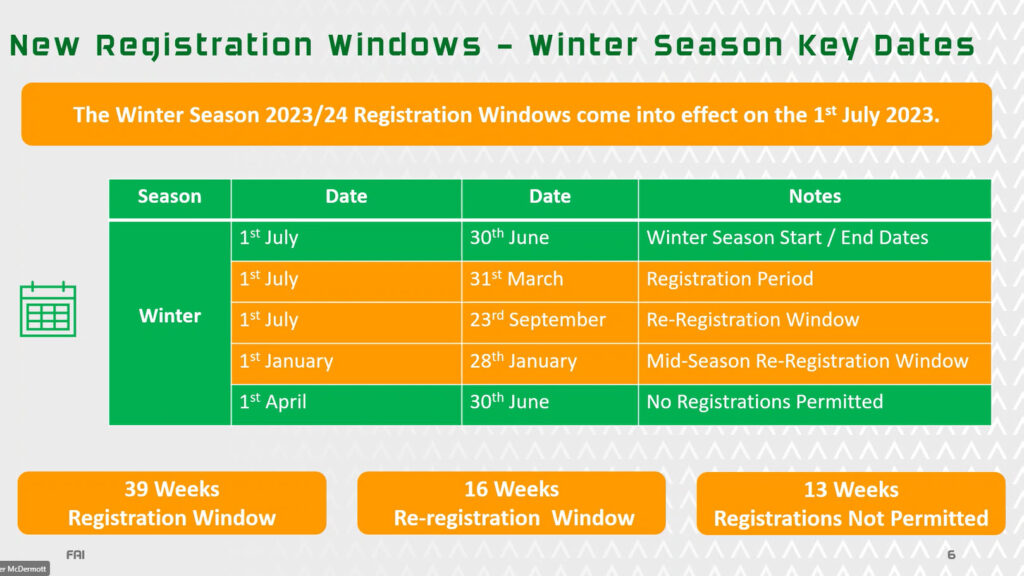 New Registration Window Key Dates for Winter Season (CBL)
Season
Details
Date From
Date To
Winter
Winter Season Start & End Date
1st July
30th June
Registration Period Start & End Date
1st July
31st March
1st Re-Registration Period Start & End Date
1st July
23rd September
2nd Re-Registration Perioud Start & End Date
1st January
28th January
No Registrations Between These Dates
1st April
30th June
The below was a webinar that went through the new Registration Windows:
Transfer windows – Registrations and Movement of Player Process Webinar-20230420_123435-Meeting Recording.mp4
Registration Regulations
In November 2022, amendments were made to the FAI Registration Regulations. These
changes were required primarily as a result of:
(i) the transition to the new football management system (FAI Connect) in late 2022.
(ii) the implementation of new agreed Registration Periods agreed for 22/23 Winter
Season & 2023 Summer Season;
(iii) updates required under the FIFA Regulation on the Status and Transfer of Players.

Further limited changes have now been identified to clarify the wording of certain
regulations and the practical process of player registration on FAI Connect. The FAI
Connect, Grassroots, and Legal departments have worked together to make these
changes in time for the next registration period opening on 1st July.

The key change now clarifies the distinction between:
"Registration Periods" (i.e. the two periods during a season when a player is
permitted to be registered to another club); and
"Assignment of a Player to a Competition" by a competition organsier (i.e. when a
player can be made eligible to play in a particular competition).
Another important Regulation is that the registration of a player with a club remains in
place until such time as the registration is "Terminated" or the player re-registers for
another club via the re-registration process on FAI Connect. 
For any queries on the above, please contact [email protected] and [email protected]