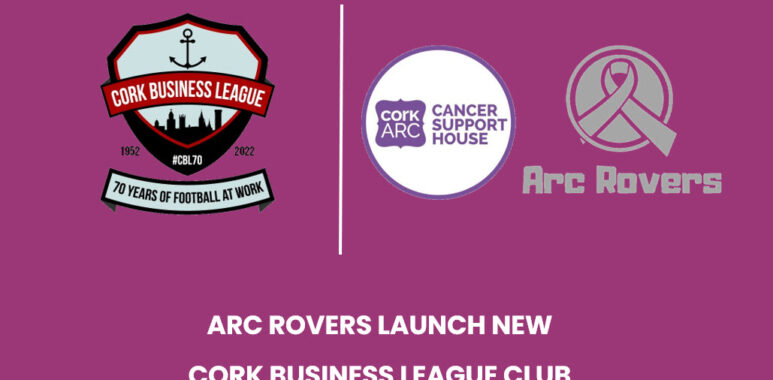 ARC Rovers Launch New Cork Business League Club!
This season sees a first for the Cork Business League – a club being set-up with the prime goal of supporting a local Cork charity. Welcome to the CBL, ARC Rovers!
Speaking recently to Jack O'Keeffe (ARC Rovers Club Secretary), it's clear to see what the intentions are for the season, "We wanted to set up a club and the CBL seemed the obvious choice as it's currently run so professionally. We approached Paul Montgomery of Clancy's and An Sibín and he was on board with the idea so long as it meant something a little bit more than football. ARC Rovers was born out of partnership between Cork ARC Cancer Support House and our new football club. The aim is to raise awareness around ARC house and the tireless work they do for families and individuals in times of need. ARC House is a free service and heavily relies on funding, and support from wherever they can conjure it from."
"From a footballing perspective we feel we have a great group of lads heading into our first season. Training has seen big numbers and our first outing during pre-season has put us in good position going forward. From a management point of view we have started well, we're just happy with the group we've got together and the style of football we're playing."
Overall, ARC Rovers are dedicated to the cause and can't wait to get going and they have the potential to give any team a good battle in the CBL this year. DavidMcGuire (ex-Cork Schoolboys Captain and ex-Casement Celtic & Mayfield United), Shane Murphy ex-Greenwoord & ex-Kilreen, who pulled on the green of Ireland) and the Derek "Gio" McCarthy, the original man, with more clubs than Aaron O'Sullivan and Damien O'Mahony, bring a wealth of football knowledge from their careers both home and abroad to the CBL.
Jersey presented to Arc Rovers Committee member Dave McGuire on behalf of the club in memory of his late father Chris. Chris was so passionate about local football and was a major inspiration for all of us to start supporting this great cause.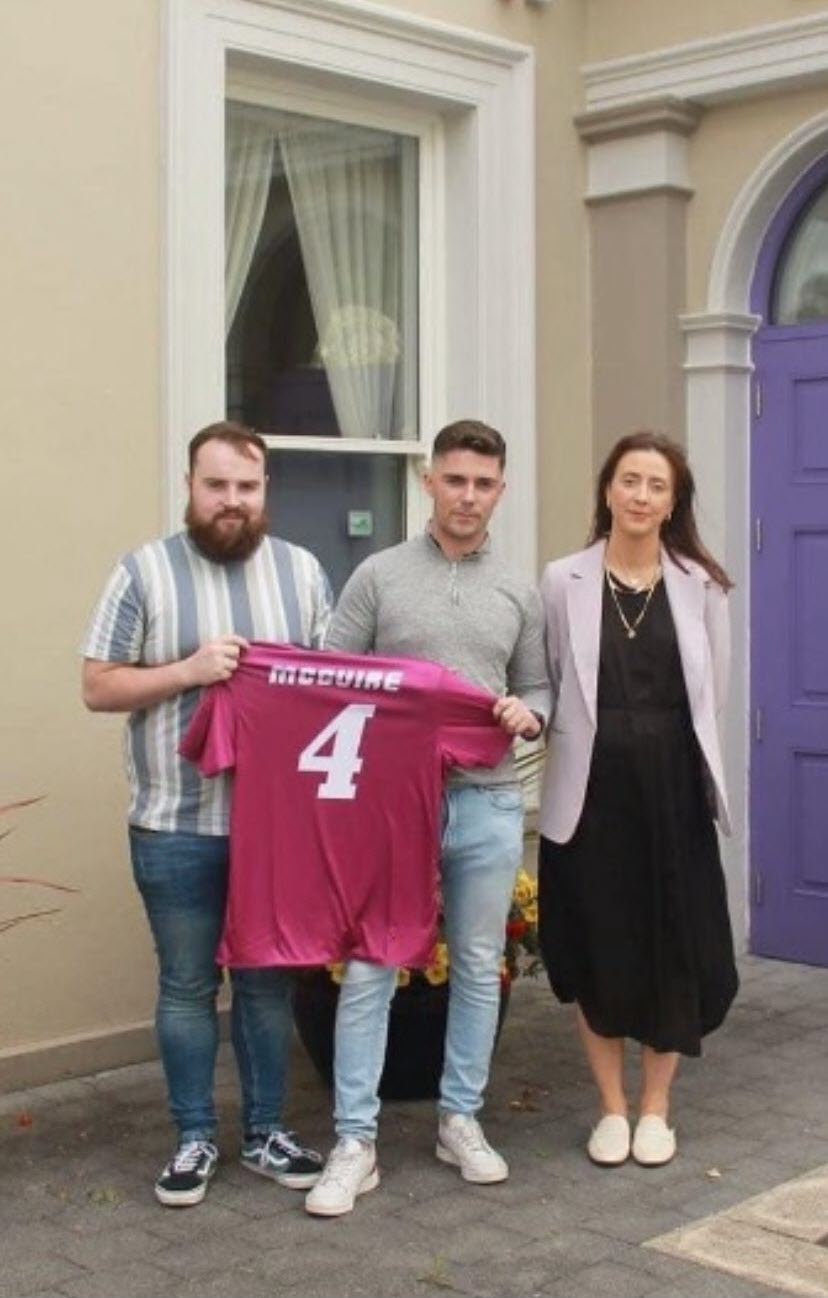 This weekend, the ARC Rovers players, management and committee will be participating in the The Echo Women's Mini Marathon in aid of Cork ARC Cancer Support House. The iDonate link is here for anyone who wants to support: https://www.idonate.ie/fundraiser/JackOKeeffe773