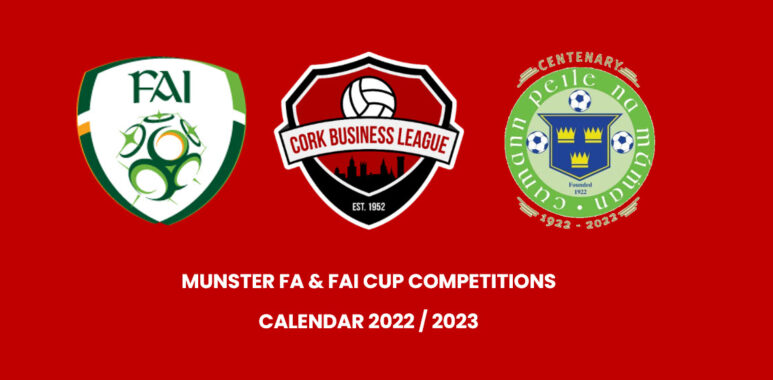 ? Munster FA & FAI Cup Competitions Calendar 2022 / 2023?
Please see below the competition calendar of the MFA & FAI for the 2022/23 season.
The competitions that we are interested in the Cork Business League are all listed in the Junior column:
McCarthy Insurance Group Munster Junior Cup
FAI Junior Cup
MFA Champions Trophy
All these dates are "to be played by dates" but these fixtures can be played earlier when rounds are local.
Please also note that there are no Free Weekends granted on National/Provincial weekends.