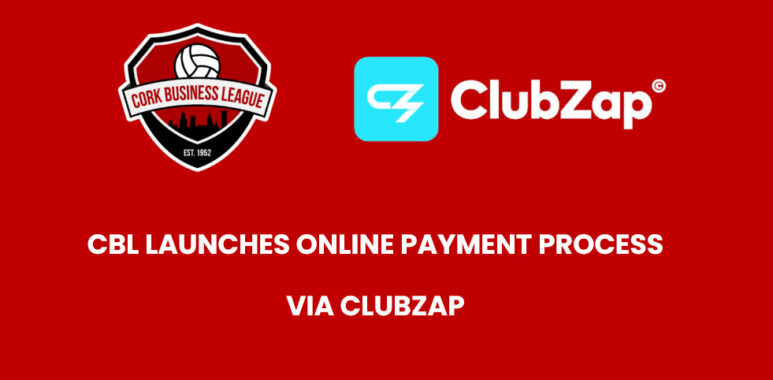 CBL Launches New Online Payment Process via ClubZap
Today, Monday 11th July 2022, the CBL has partnered with ClubZap to launch our new online payment process fully embedded within our website. This allows all clubs and players to complete all payments online from one page. Club Registration Fees, Player Registration Fees and any fines that are due can be paid here via ClubZap and their integration with Stripe.
To access our new payments process click here or visit https://corkbusinessleague.clubzap.com/products
We have added a new Payments button on our website which can be seen on the below images:
Desktop:

Mobile: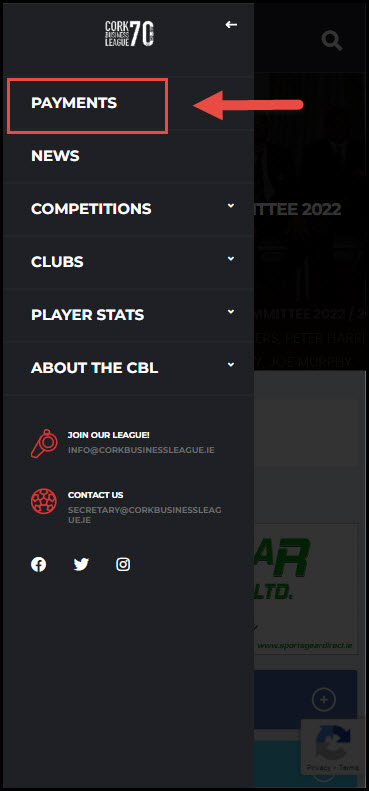 Along with this, the CBL can confirm that all fees are reverting back to our 2019 prices which are below.
If you are having any difficulties with any payments or have any questions, please email [email protected]