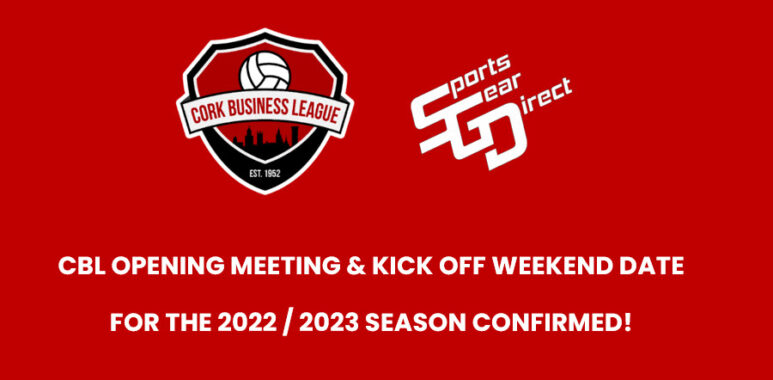 CBL Opening Meeting & Kick Off Weekend Date for the 2022 / 2023 Season Confirmed!
⚽ The new CBL season will commence on the weekend of the 26th / 27th / 28th August 2022 with the Group Stages of the CBL Shield ⚽
All clubs who wish to take part in the 2022 / 2023 season are expected to return the Club Registration Form to CBL Secretary Peter Travers to [email protected] as soon as possible. The earlier we receive the club registration forms, the quicker the structure of the divisions can be finalised. There has been no decision made as of yet of how the divisions will be structured for the 2022 / 2023 season.
NB: The CBL Management Committee has absolute power when deciding how to structure (or re-structure) the divisions to keep and uphold the integrity of the Cork Business League.
The Opening Meeting of the CBL will take place on Tuesday 9th August 2022 @ 7pm in the boardroom of Turners Cross Stadium. All new and existing clubs are expected to attend.