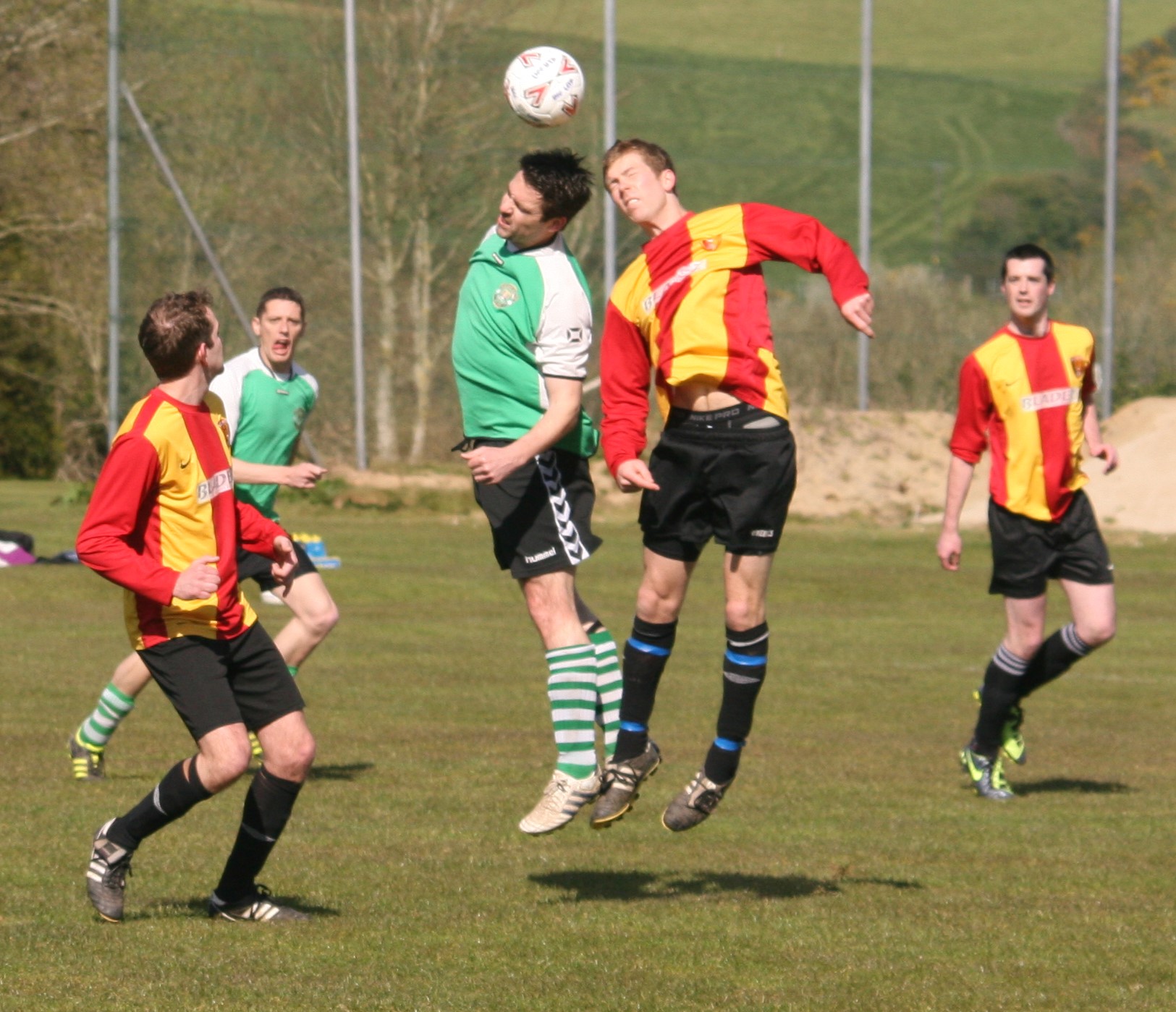 ?Classic Pfizer Park Encounters | Part 4: Mick Mooney Cup Semi-Final 2012
?  ? Finbarr Buckley
PFIZER PARK has had a long association with the CBL stretching back to the mid-'70s when the fledging Pfizer Corporation entered a team for the first time, writes Finbarr Buckley.
The idyllic grounds surrounded by a pitch and putt course and a panoramic scenic lake view from the dressing-room pavilion went on to stage many of the league's most memorable matches, including league play-offs, cup semi-finals along with divisional semi-finals and finals. The grounds were recently developed into a car park (?) but the many thrilling matches played at the venue will live long in the memory.
Mick Mooney Cup Semi- Final: Sunday, April 15th 2012 – Marlboro Trust 2 – 0 UCC United
Holders Marlboro Trust made it through to their 5th final appearance following a two-nil win over a well-organised UCC side attempting to get to their first final.
Marlboro Trust joined the league in 1998/99 as McSweeney Bacon and were competing in their fifth semi-final in eight years and went into the contest having beaten Tile King in the previous two deciders. At the time they were the league's most decorated club under the guidance of manager Aidan Kelleher having won three championships, three Mooney Cups, one shield and one O'Driscoll Cup. UCC, in the first division at the time, were relatively new to league football and were about to make their mark in the following two seasons.
The result was in doubt right up until the 92nd minute when sub Joe Monaghan sealed the tie for Aidan Kelleher's side. In a closely fought first half, the College staff side went close on a number of occasions to breaking the deadlock. First, Conor Burke had a shot across the face of the goal tipped away by Paudie Morris before Gavin Kinley shot inches wide with Morris out of position.
However, Trust, who defeated Tile King in the previous year's decider, edged in front on the hour. A long ball from defence found lively striker Eric Montgomery who netted from close range with a low shot beyond the flailing fingers of United keeper Walter Messina. With a final spot still up for grabs, the pendulum swung from end to end with the premier division outfit keeping their first division opponents at bay as the tie ebbed towards its conclusion. Finally, deep into injury time, outstanding left winger Jerry O'Reilly went on one of his jinking runs before releasing Monaghan who in turn finished off the move with a neat finish from ten yards.
Marlboro Trust: Paudie Morris (capt); Andy Fitzpatrick, Shane O'Riordan (Stephen Moynihan); Brian Gilhooly, Gonzalo Santos; Tom Frawley, Jason Coughlan (Joe Monaghan), David McCarthy; Pat McSweeney, Eric Montgomery, Jerry O'Reilly.
UCC United: Walter Messina; Finbarr O'Callaghan, Danny Mohally; Boyd Ludlow, Cathal Doherty (capt.); Conor Burke, Rory Mohally, Dave Burke (Aidan Power); Shyam Malla Thukari (Yousef Abdelkaovi), Ian Matthews, Gavin Kinley (Eric Moore).
Referee: Pat McAuliffe.
Aftermath: Despite going on to lose 2-1 to Anglers Sports Lounge in the cup final, Trust would end the season on a high by winning the O'Driscoll Premier Cup for a second time by beating Deady Security at Turner's Cross. Trust's remarkable run of success would continue with a 4th league title and a 2nd shield in 2012/13, the shield triumph coming at the expense of UCC. United's breakthrough came with a promotion to in 2012/13 which was followed by a first premier cup triumph over Cork Eagles PFC in 2014/15. The premier title would follow in 2017/18 under Joe Doherty, father of captain and central defender Cathal Doherty.