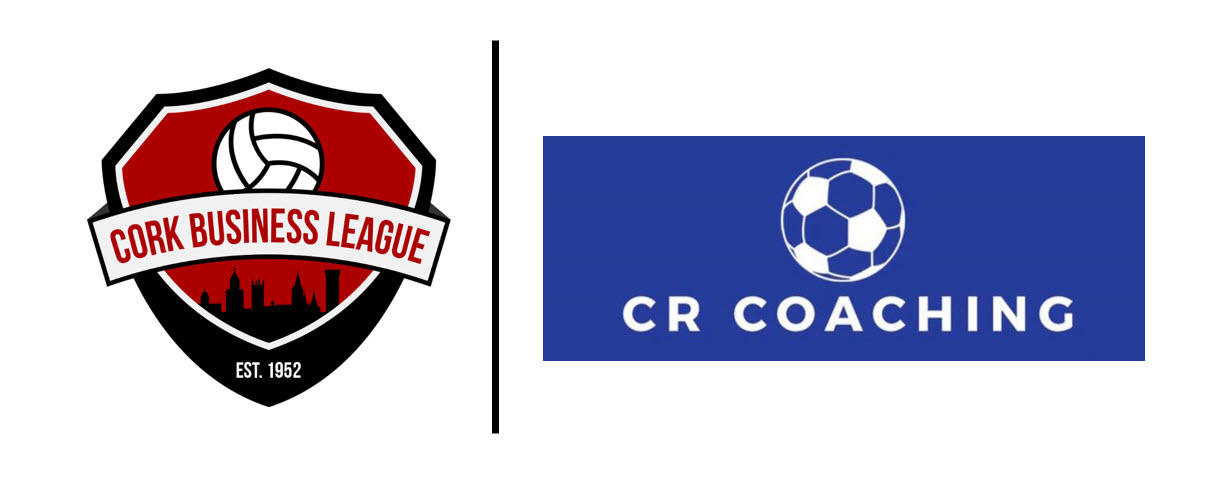 Cork Business League Announce Partnership with CR Coaching
Today, Sunday 24th May 2020, the Cork Business League & CR Coaching announce a new partnership for the 2020 / 2021 season.
Following the decision to not continue the 2019 / 2020 CBL season, the Cork Business League have today agreed to focus on the 2020 / 2021 season by linking up with Craig Robinson and his team at CR Coaching.
CR Coaching is involved with 4 clubs: Mayfield United, Park United, Cork Institute of Technology and Rathcormac FC. Many of their packages and sessions consist of the following, which can be streamlined for any club or individual:
• Over 100 1 to 1 clients
• Goalkeeper coaching
• Team Sessions
• Various preschool, school and afterschool programs
• Session plans
• Coach Education
• Birthday Parties
In the next few weeks, they hope to also launch online camps and classes, social distancing sessions and a coaches academy.
Founder of CR Coaching, Craig Robinson was happy to get this over the line:
"I am really looking forward to getting involved with the Cork Business League, it is something we have been working on for a while now and to be involved with all the teams in the league will bring new challenges that we are excited about. The CBL has gone through a lot of changes in the last few years, with a new website and numerous new clubs, the league is continuing to grow. There are quality players in the league and I am looking forward to helping all these players and the coaching staff at each club grow with some interesting ideas we have for each club package. CR Coaching aims to provide advice, training sessions & knowledge to all our clubs when preparation begins for the new season."
CBL Honorary Secretary Peter Travers had this to say:
"Our plans for the 2019 – 2020 season have clearly been effected by COVID-19, but luckily ourselves and CR Coaching have had many conversations prior to the league shutting down, and now felt it was a great opportunity to announce this partnership. The league will continue to go from strength to strength over the next 3 – 5 years, and these type of partnerships are going to have a massive impact on the future of football not only in the CBL, but across Cork. For now, we are in the early stages of discussing different packages and sessions that we can avail of, but once the uncertainty surrounding the return of football becomes clearer, this will become easier."
Prior to the 2020-2021 season, the CBL will contact all its clubs and build a coaching plan to help them re-structure and re-build their club after such a long time away from training.