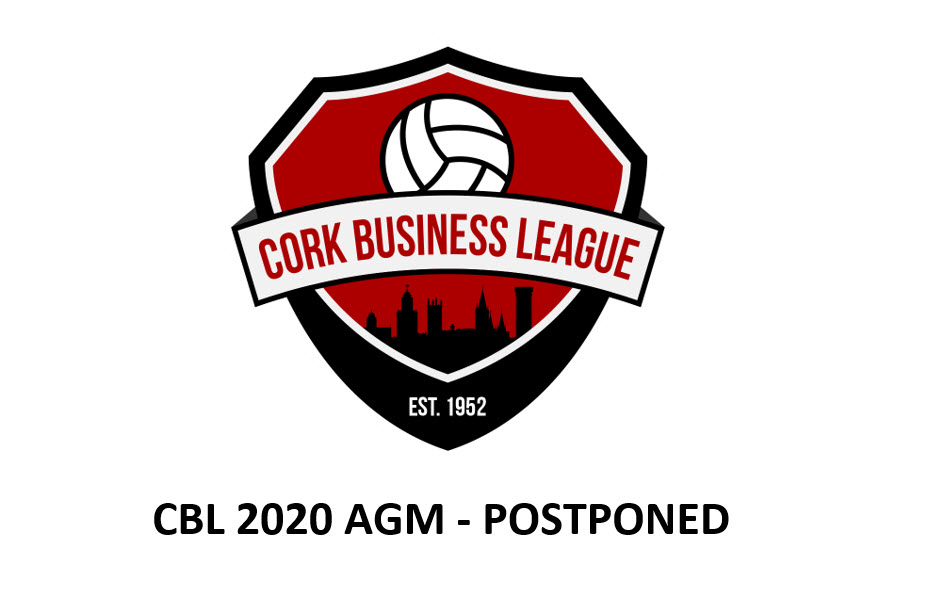 CBL Statement: 2020 AGM Postponed
The Cork Business League 2020 AGM that was due to the held at the end of May / beginning of June 2020, has now been postponed.
The CBL AGM marks the end of the season every year, and with the uncertainty that currently surrounds the return or the cancellation of the 2019 / 2020 season due to the Corona Virus, we have taken the decision to push out this years AGM until a date in the future. Once a new date has been confirmed, this will be communicated out to all member clubs and associates in due course.
We are reviewing the situation regarding the return to football as per government HSE & FAI guidelines and will send out further updates when appropriate.
Stay safe, and be careful.
Cork Business League Management Committee