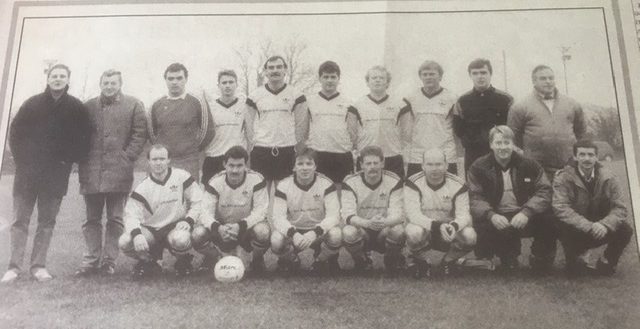 ?Classic Pfizer Park Encounters | Part 3: CBL Shield Final 1990
?  ? Finbarr Buckley
PFIZER PARK has had a long association with the CBL stretching back to the mid-'70s when the fledging Pfizer Corporation entered a team for the first time, writes Finbarr Buckley.
The idyllic grounds surrounded by a pitch and putt course and a panoramic scenic lake view from the dressing-room pavilion went on to stage many of the league's most memorable matches, including league play-offs, cup semi-finals along with divisional semi-finals and finals. The grounds were recently developed into a car park (?) but the many thrilling matches played at the venue will live long in the memory.
Bank of Ireland Shield Final: Sunday, December 2nd 1990 – Cork Examiner 4 – 2 Postal Workers
Anyone who was at Pfizer Pk. on the morning of Sunday, December 2nd 1990  could not but be impressed with the way Cork Examiner swept aside the challenge of Postal Workers to take the Bank of Ireland Shield for the first time in the club's history. Six time winners Postal Workers recorded wins in the group stages over McSweeney's (6-0), Civil Service (9-2), Irish Steel (5-2), WF Rational (2-1) and a 2-2 draw with Penn Chemicals before putting 1989 winners Liebert to the sword 3-1 in the semi-final. Examiner reached their first final following wins over GSI (6-0), Aer Lingus (1-0), Co. Council (6-1) and a 0-0 draw over AIB at Midleton.
Except for a brief period after the break, Examiner were always in command, playing some delightful football and scoring four quality goals. Not that the Workers were completely out-played, their strong will to win and vast experience helped to make it a game enjoyed by those lucky to have been in attendance.
The foundation of the Examiner victory was laid by the splendid mid-field trio of Paul Howley, David Higgins and Peter O'Callaghan. Their impressive tackling and use of the ball was splendid throughout. They were well supported by a solid defence superbly marshalled by veteran central defender Jim Nodwell and fronted by three in-form strikers in captain Sean Murphy, Don Bevan and Noel O'Sullivan whose space and off the ball running poised a constant threat to the usually reliable Postal back-four.
Two splendid saves by the late Tom Archer in the opening 15 minutes prevented Examiner taking an early lead. But, they were not to be denied, going in front in the 33rd minute through O'Callaghan whose perfect lob from Higgins's chipped pass over the advancing defence. Examiner's second ten minutes later was practically a carbon copy of the first. Frank Drummond's pass over the outcoming Postal defence was picked up by Bevan who coolly tucked the ball in the corner.
On the resumption, the Workers went all out to save the tie and within six minutes were rewarded with an opportunity to reduce the deficit. The league's most decorated player, John Reid disposed Jim Courtney and chipped the ball for Andy Maher to find the net. With Postal going all out for an equalizer, Don Bevan broke through to round Archer in the 65th minute with Sean Murphy going on to set O'Sullivan up for a fourth with fifteen minutes remaining.
Postal never say die attitude was rewarded within a minute from time, Reid this time providing John McGrath with the chance to beat Denis McCarthy for a second time. Higgins and Bevan were deserving recipients of the man-of-the-match award and both would go on to be hugely influential in their club's further successes later in the season.
Cork Examiner: Denis McCarthy: Jim Courtney, Kieran Falvey; Frank Drummond, Jim Nodwell; David Higgins, Paul Howley, Peter O'Callaghan; Don Bevan, Sean Murphy (capt.), Noel O'Sullivan.  Subs.: Michael O'Mahony, Brian Murray.
Postal Workers: Tom Archer : Philip Clifford; John McGrath; Timmy O'Donovan, Tony Guest; , Pat Lester, Andy Maher, Tom Barry; Tony Fehilly, John Reid, Mick Byrne.  Sub: Harry Harte.
Referee: Barry Kearney. Assistants: Derry Barrett, Frank Hourigan.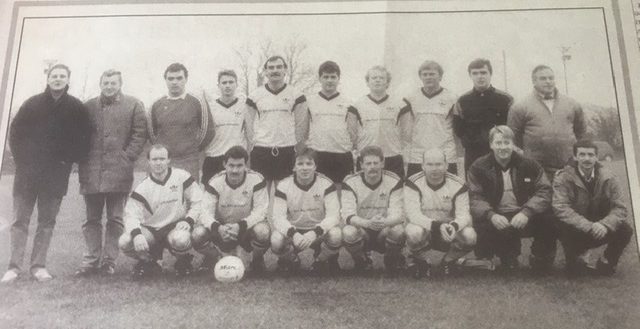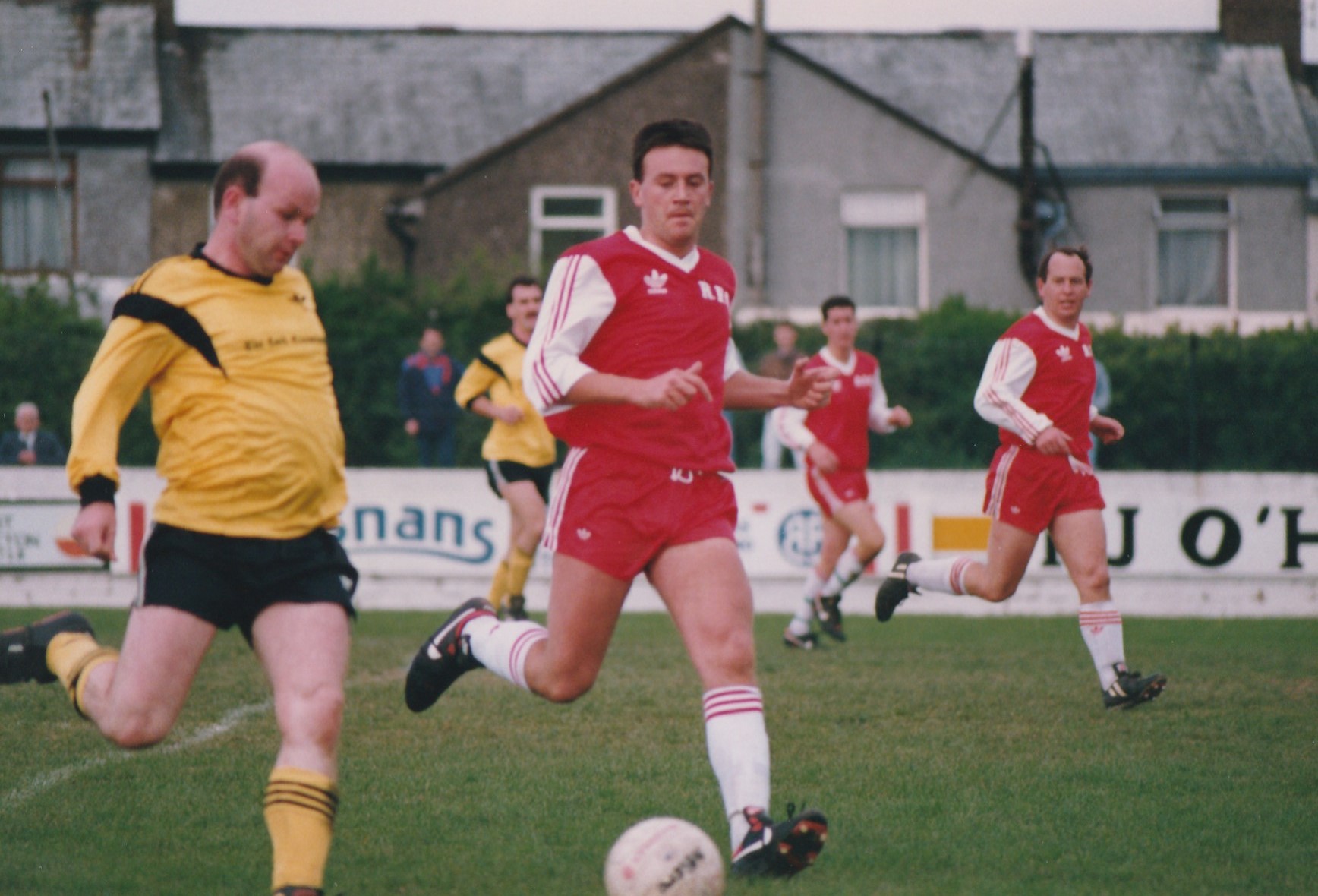 Aftermath: Examiner would go on to emulate their great rivals by adding the league title and AIB Cup to their trophy list the same season before becoming the first team to win the league and cup back-to-back in 1991/92. Unfortunately, they were forced to withdraw from the league in the mid-nineties while Postal would go on to win three more shield honours, including a record-breaking 14th  league title, an AIB Cup and an O'Driscoll Cup before they themselves ended their involvement with the CBL  in 2007.