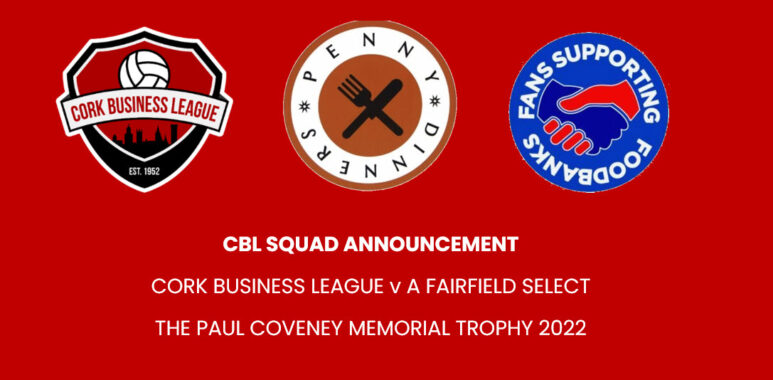 Paul Coveney Memorial Trophy 2022 Squad Announcement & Kick Off Details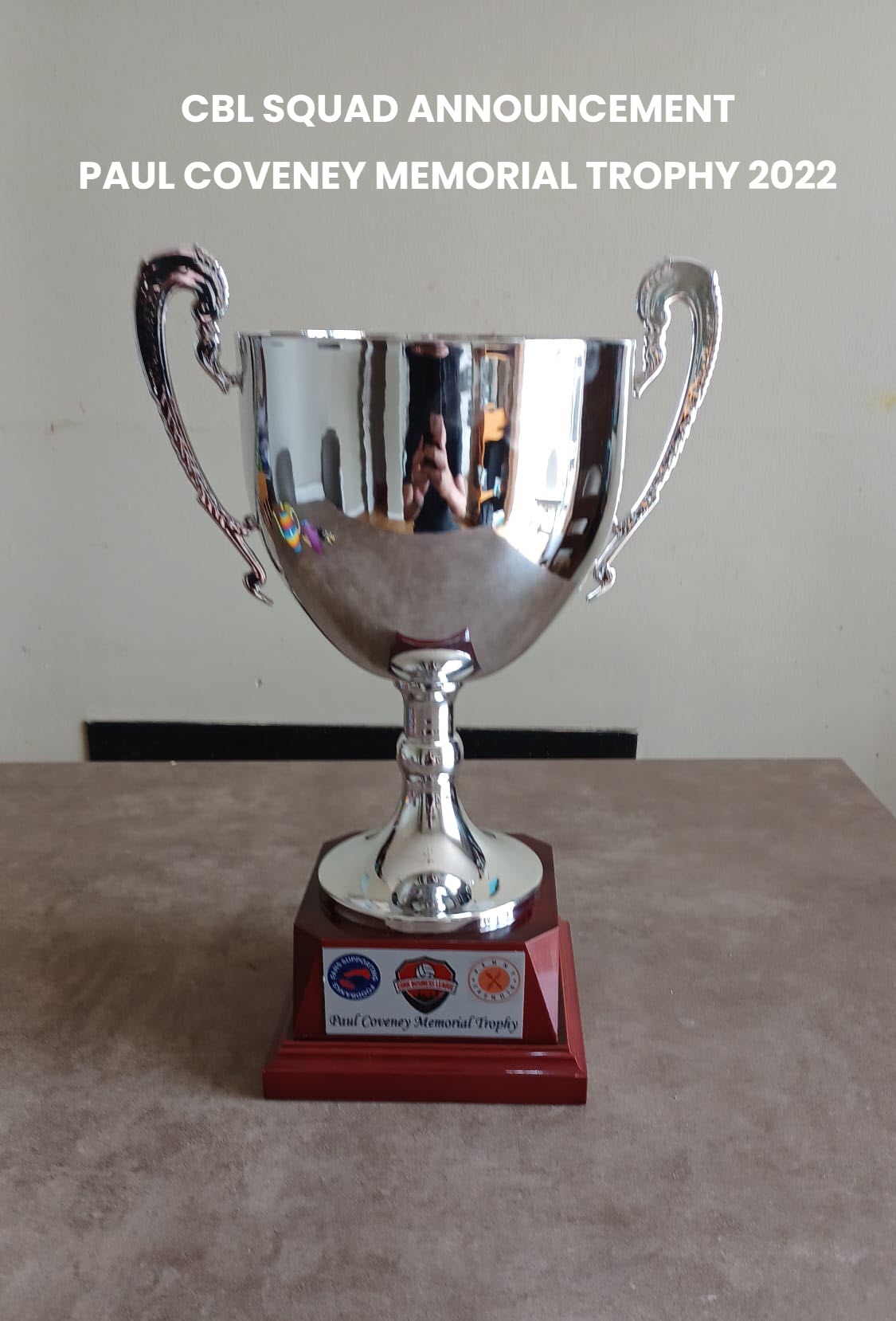 Tomorrow, Saturday 23rd July – the Paul Coveney Memorial Trophy 2022 takes place in the Fairfield, Farranree, in order to raise much-needed funds for Cork Penny Dinners.
We chose Cork Penny Dinners because a young man by the name of Paul Coveney played in the CBL and also played with Fairview FC in the Cork AUL over the years.
The following Go Fund Me page has been set up to collect donations between now and the big game:
https://www.gofundme.com/f/paul-coveney-memorial-trophy-2022
Our managers & coaching staff on the day will be Anthony Cody (Brew Boys), Ray Hallissey (Satellite Taxis), Anthony Golden (TELUS International & CBL Disciplinary Secretary), and Colm Coveney.
A squad of 18 has been selected as follows:
Kieran Hayes (Brew Boys United)
Matthew Quish (Brew Boys United)
Simon Drislane (Brew Boys United)
Cristian Veste (Brew Boys United)
Arainn McGrath (DAZ Barbers)
Brian Harris (Doolans Cow)
Stephen McCarthy (Doolans Cow)
Junior Kavanagh (Jay Bazz)
Aaron Kemp (Jay Bazz)
Kalem O'Brien (Jason O'Neill Electrical)
Shane Doody (Satellite Taxis)
Brian Doody  (Satellite Taxis)
Jamie O'Sullivan (Trend Micro)
Breno Messisas (Trend Micro)
Adam Lannon (UCC United)
Jack Milne (TELUS International)
Luke Pottinger  (TELUS International)
Colm Coveney (TELUS International)
Kick off is at 2pm, with preparations beginning at 12:30pm