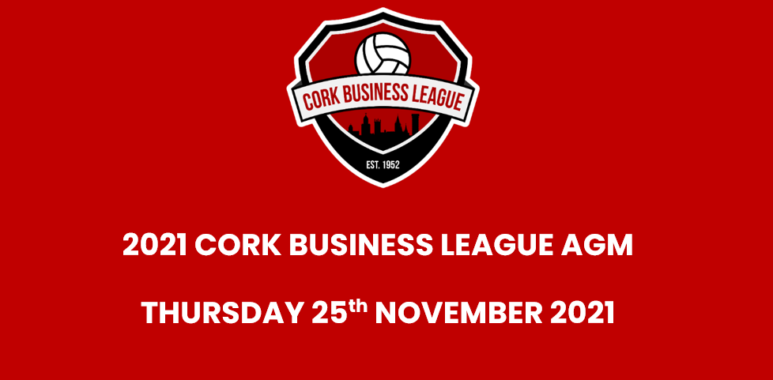 Cork Business League 2021 AGM Confirmed for Thursday 25th November
The 2021 Cork Business League Annual General Meeting will take place on Thursday, 25th November 2021 @ 19:00 in Rochestown Park Hotel.
Due to social distancing guidelines that were in place over Summer 2021, the Cork Business League management committee discussed all options as to how and when to hold our AGM. An online-only AGM was mentioned but we felt pushing back this meeting to later in the year made more sense.
An agenda for the AGM is to follow closer to do the date, which will be circulated to all clubs.
We will be voting on new motions, which will also be circulated prior to 25th November. In turn, any passed motions will be added as new rules to the CBL Rulebook.
Any motions that any clubs want to raise at the AGM, must be submitted to Peter Travers, CBL Secretary by email to [email protected]. These motions are to be submitted by Friday 19th November 2021.