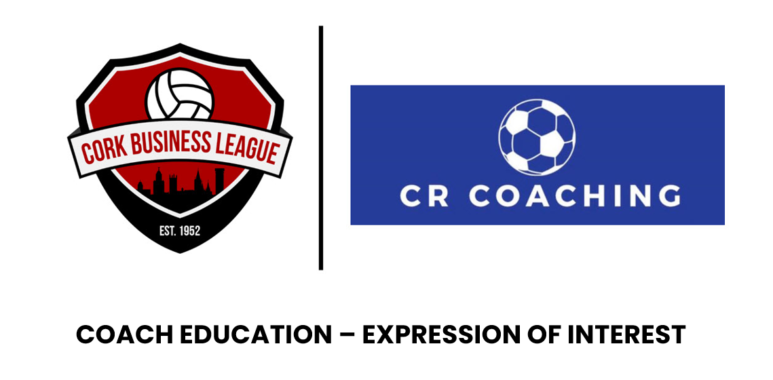 CBL Coach Education – Expression of Interest
In partnership with CR Coaching, the Cork Business League is asking affiliated clubs for an expression of interest for a Coach Education Session on Sunday 14th November 2021 in Mayfield Park, home of Mayfield United from 2pm to 6pm.
As part of this session, the CBL & CR Coaching aims to provide 4 hours of dedicated drills and information provided by CR Coaching
As part of this session, it is expected of each club to bring 1 coach & maximum 2 players to be involved in drills and exercises and full participation with the coaches. If there is special requests for Goalkeepers to attend, this can also be catered for.
This Coach Education is free of charge to affiliated members of the CBL.
To express your interest in attending, please fill out the form below by Sunday 17th October 2021