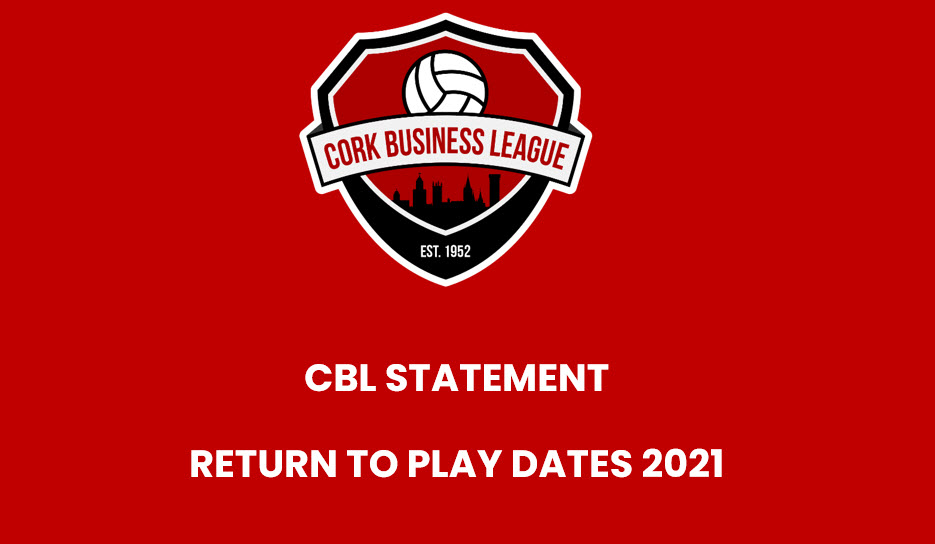 CBL Statement // Return to Play Dates 2021
Current 2020-2021 CBL Season Update
As a league, we are always trying to find ways of improving the number of teams and players involved within the CBL. COVID-19 disrupted our plans over the last 18 months but now we are in a position to take the CBL to new heights and develop the league for future growth. With this in mind, we have been reviewing the return to play plan with the Munster FA & the FAI and are happy to announce that the 2020 CBL Shield Final between Doolans Cow Bar & Martin Harvey Solicitors will take place on Sunday 27th June @ Turners Cross Stadium.
Unfortunately, this game will be behind-closed-doors but to ensure all friends, families and the wider CBL community get to enjoy the build-up and the game itself, it will be live-streamed on Facebook with commentary & in-game replays all thanks to our media partners Full Time Productions.
This means the following:
Player Registrations for the 2020-2021 season are still at play until Sunday, June 27th (extended from May 31st).
By extending our season to June 27th to accommodate the CBL Shield Final, all players at all clubs that are signed in the CBL currently will not be allowed to move/transfer to or from any other club in the CBL or other Leagues (i.e. MSL, AUL) until the CBL extension date has passed (i.e. Monday, June 28th).
Players will remain bound with their current club until the extended CBL 2020/2021 season has been completed.

All players are deemed to be registered with their existing clubs until the extension date has passed and then they will become free agents to move clubs on Monday, June 28th. This really only affects our CBL Shield finalists Doolans Cow Bar & Martin Harvey Solicitors in the grand scheme of things.
2021 CBL AGM & Opening Meeting Date
The CBL will host its 2021 AGM & Opening Meeting online on Tuesday 6th July. More details to be sent closer to this date to all clubs.
New 2021-2022 CBL Season Start Date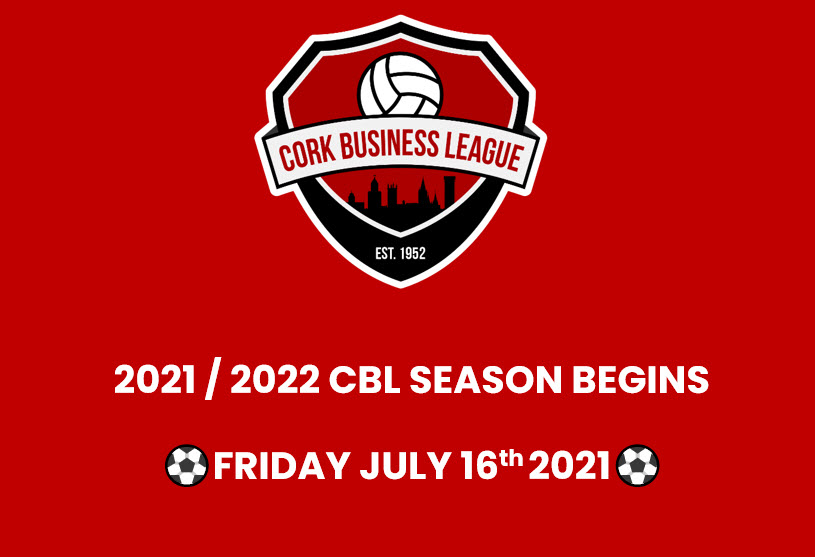 The new 2021-2022 Cork Business League season will begin on the weekend of 16th / 17th / 18th  July with the first round of group stage fixtures of the CBL Shield.
Communication will be sent to all clubs in due course in relation to best practices and rules around friendlies and friendly tournaments leading up to the return of competitive action.
CBL Club & Registration Fees
We have confirmed new measures for clubs and player registration fees which will be announced in the coming days.
---
Club registrations are now open for new entrants. Email [email protected] or ring Peter on 0863450963 for more information.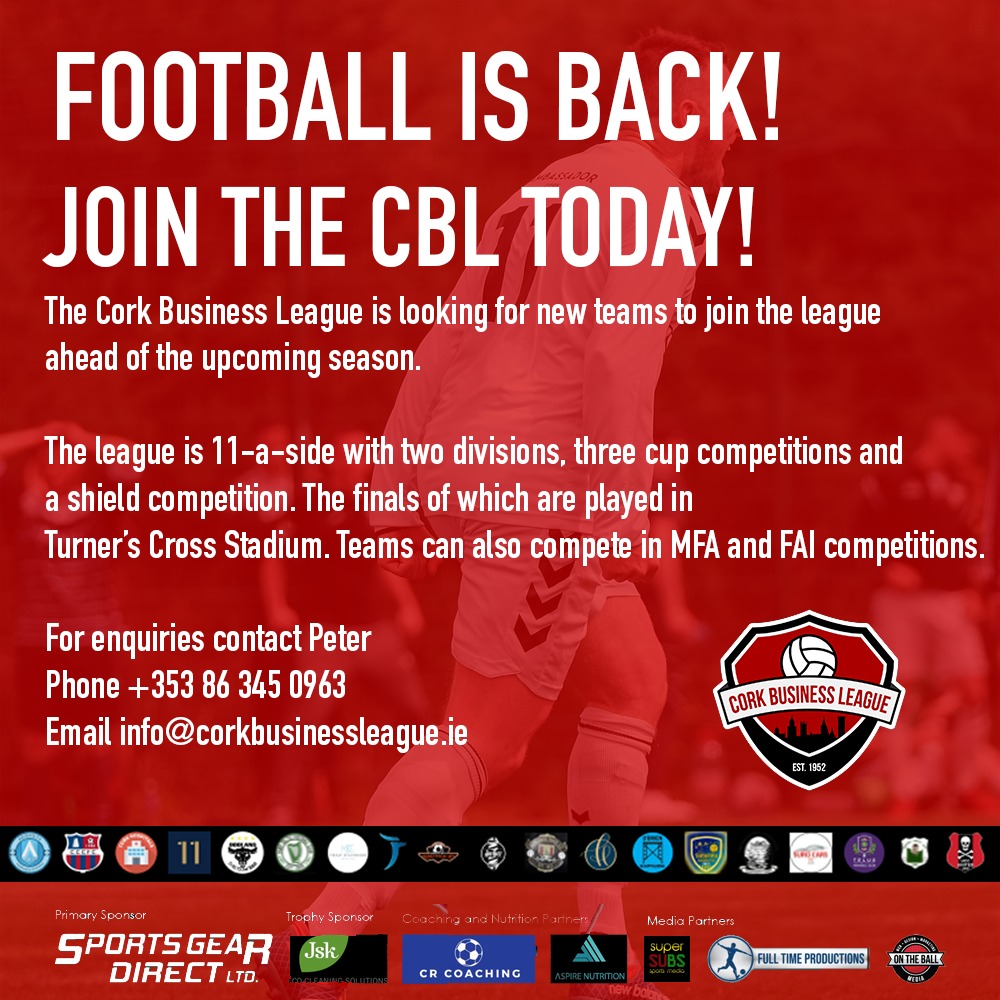 Stay up-to-date with the Cork Business League on social media: