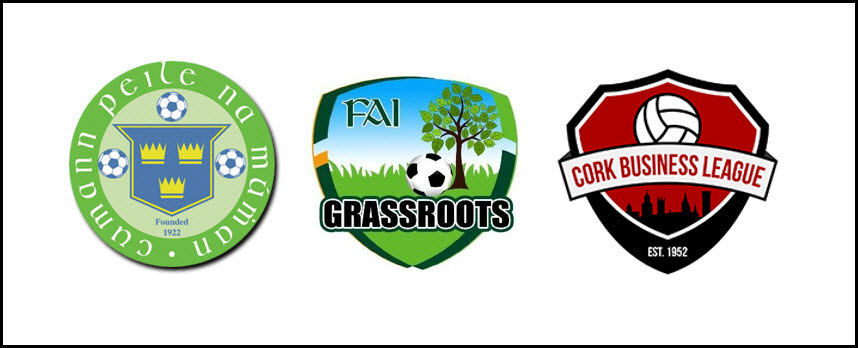 FAI Grassroots Webinar Overview – 4th March 2021
On Tuesday 4th March 2021, the FAI Grassroots department held an online webinar for the provincial associations along with all amateur leagues, across men, women, schoolboys & schoolgirls football.
From an information point of view, it was very beneficial, with speakers from the FAI communications department, CEO Jonathan Hill, Medical Director Dr Alan Byrne and President Gerry McAnaney. The agenda for the evening was as follows:
Welcome from FAI CEO, Jonathan Hill
Update from FAI Medical Director, Dr Alan Byrne
Summary of Grassroots Survey and Submission to Sport Ireland
Planning for a return to play in 2021
Q&A Session
The Cork Business League has been keeping all its members up-to-date with the latest FAI, HSE, Sport Ireland & Government advice via our dedicated CBL COVID-19 Support Page since March 2019.
The main theme of this weeks FAI Grassroots webinar was how the FAI dealt with COVID-19 over the past 12 months and how they plan on dealing with the cessation of amateur football in 2021 and the return to training, playing and watching. The below is a summary of some of the main points discusses on the night.
Dealing with COVID-19 in 2020
Return to Train, Play & Watch protocols were developed and implemented with updates regularly following government guidelines.
1,500 COVID-19 Compliance Officers facilitated over 250,000 players returning to play.
Over 15,000 grassroots matches played by 1,300 clubs.
Planning for a Return to Play in 2021
Joint submission on the safe return of team sport submitted to the government and Sport Ireland in partnership with the GAA and the IRFU.
Following extensive stakeholder engagement and feedback the Return to Play, Train & Watch protocols were reviewed for all levels of the game in strict adherence with government guidelines.
Grassroots webinars commence from March 2nd and aim to be held once a month either across the wider FAI / SFAI community or broken up into sessions held by the Munster FA, Leinster FA and the Connacht FA.
Engagement continues with all Grassroots affiliates and leagues to ensure competitions are adjusted to allow all 278,729 players to return to play as soon as government guidelines allow.
In early 2020, the FAI setup new dedicated social media Grassroots channels with the aim of giving amateur football the right platforms online to be recognised and grow. Facebook & Twitter are linked here: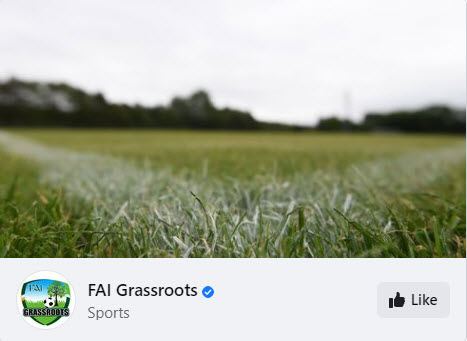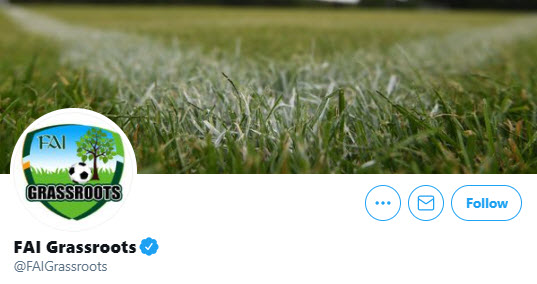 Grassroots Programmes 2020
Implemented a Club-led model, where 25% of clubs (325) have engaged in the FAI Club Mark programme.
Throughout 2020, the FAI has implemented a Learning Management System to engage coaches online. This has seen 3,000 coaches complete Grassroots Coach Education since October 2020, with another 3,000 coaches set to graduate by June 2021.
The FAI has reviewed its Anti-Racism and Discrimination policies with both internal & external stakeholders. These re-developed policies will be launched in 2021 to safeguard our game.
Football in our Communities
One of the biggest challenges faces is trying to continue to serve communities and the most vulnerable in them while being unable to run football programmes.
Grassroots Development Officers led an initiative by partnering with Boots to make over 700 deliveries ti vulnerable patients throughout the country.
COVID-19 Compliance Officers and the 10,000+ coaches will be supported with monthly COVID-19 workshops to ensure they continue to be educated in their roles to keep those who play, volunteer and officiate safe in 2021.
Continuous work is ongoing with all Local Authorities and plans are being made to re-engage the most vulnerable in society with football activities.
Views on how the FAI can assist you in 2021:
Funding
Survey of affiliates, leagues and clubs completed with over 500 responses. This will form the FAI's financial ask of the Government.
Monitor and review FAInet and affiliation fees, in line with losses in membership income.
Leadership
Take the lead and lobby the Government for a safe return of football.
Ensure that we have a collaborative approach across all strands of the game for all players.
Take local factors into account, listen to leagues, and apply a level of flexibility when making decisions
Communications
Regular, consistent and clear communication.
Webinars & Additional Support
Monthly webinars at all levels across provincial associations and leagues
Online Training led by FAI Staff (certified COVID-19 workshops)
Dedicated 9am -5pm email support:

[email protected]

Provide a list of staff and key points of contact to all affiliates and leagues
Planning for a Return to Play
Ascertain a timeline and a date for when we can all return
Try to take a long-term view and avoid a stop-start scenario
Ensure that we have a collaborative approach across all strands of the game.
Focus on referee recruitment.