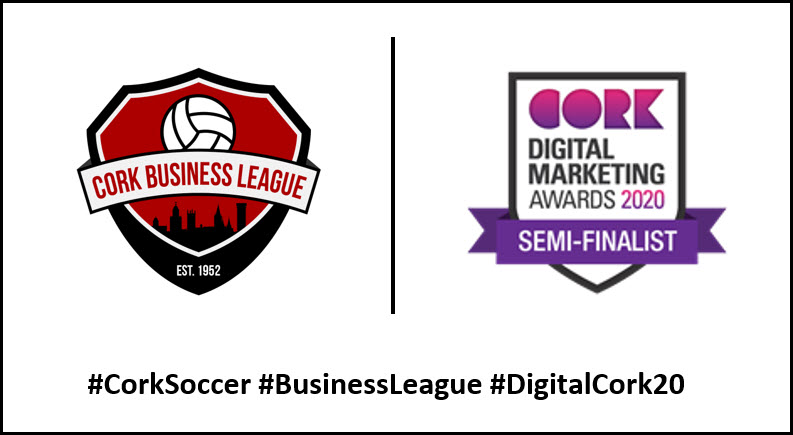 ? Cork Business League through to the #DigitalCork20 Awards Semi Finals! ?
These awards celebrate Digital Marketing Titans with all facets of digital marketing being recognised. The following 2 categores are what the CBL have reached the semi final stage in:
Category
Best use of Twitter (Sponsored by Cork Chamber Skillnet): https://twitter.com/CorkBusinessLge
Best Transformation – Traditional to Digital Marketing
(Sponsored by TOTEM)
This year, like no other, the Cork Digital Marketing Awards understand how essential it is to recognise and celebrate the incredible work that their members continue to do in evolving their digital channels and creating innovative content.
As a not-for-profit sporting organisation, the Cork Business League plays a key role in supporting community and society at large so this opportunity is an incredible way to shine a spotlight on the league and win an award that recognises our recent innovations, hard work and achievements in digital growth.
The full list of semi-finalists and categories can be viewed here, with the finalists announced on Wednesday, 30th September 2020.