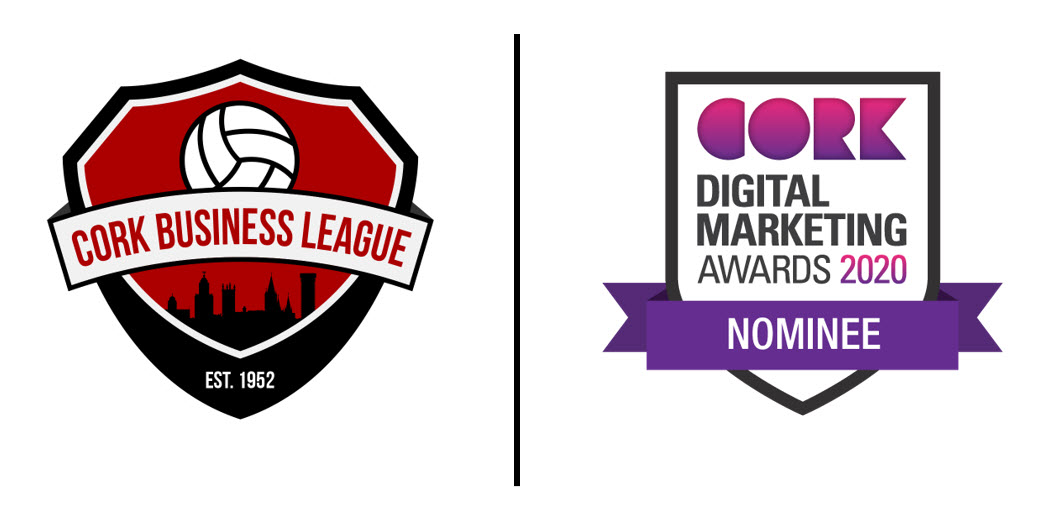 Cork Digital Marketing Awards 2020 Nominee – Cork Business League #DigitalCork20
The nominees for this year's Cork Digital Marketing Awards have been announced and the Cork Business League has been included in a number of categories!
These awards celebrate Digital Marketing Titans with all facets of digital marketing being recognised. The following 4 awards are what the CBL has been nominated for:
This year, like no other, the Cork Digital Marketing Awards understand how essential it is to recognise and celebrate the incredible work that their members continue to do in evolving their digital channels and creating innovative content.
As a not-for-profit sporting organisation, the Cork Business League plays a key role in supporting community and society at large so this opportunity is an incredible way to shine a spotlight on the league and win an award that recognises our recent innovations, hard work and achievements in digital growth.
The full list of nominees and categories can be viewed here, with the semi-finalists being announced w/c 14th September 2020.