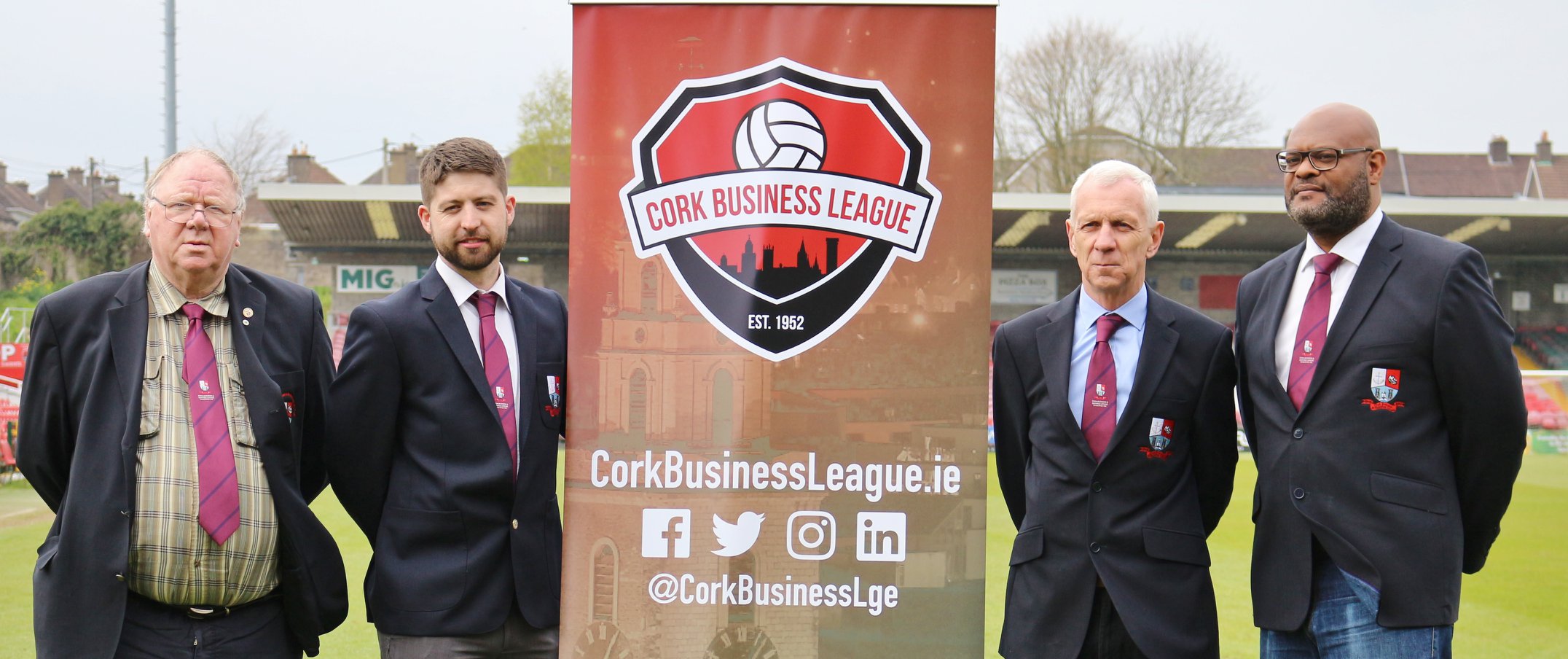 ⚽Those Were the Years: CBL This Weekend 30 Years Ago ⚽
✍?Finbarr Buckley
There was a full league programme played on the weekend of November 11th/12th 1989 with the meeting of champions Postal Workers and CIE Ath. at Newcastle the top fixture in the First Division.
Brian McSweeney put CIE one up in the 10th minute before John Deasy added a second. John Reid reduced the deficit on the stroke of half-time only for Tony O'Leary to seal the three points from a fine solo run and finish ten minutes from the end. Elsewhere, Roches Stores, who had beaten Athletic the week before, went down 2-1 to Youghal Yarns at Hillington Pk. in a match superbly refereed by Michael Foley whose excellent use of advantage contributed to the high standard displayed by both teams. Jim Cummins opened the scoring from a free-kick for Roches, while Denis Crowley (pen.) and Paddy Hosford replied for Youghal.
Cork Examiner, celebrating forty years in football, were in fine form at Midleton, putting ten past True Temper. Frank Drummond and Dave Higgins both registered hat-tricks before Mickey Holton netted twice for the visitors. Pfizers came from behind to win for the first time on the road against ESB courtesy of a Dermot McAuliffe hat-trick leaving Aer Lingus to wrap up the results in the top flight with a 3-2 win over Bank of Ireland, Terry Trindles and a brace from new signing Stephen Lynch sealed the points o for the winners leaving Danny O'Leary and Kieran Coveney to 'bank' the goals for the home team. In the second division, Concurrant and Co. Council played out a goalless draw which was in stark contrast to AIB's big win over Allied Foods.
In a bruising contest at St. Anne's Pk. , OLH Utd. edged out Garda 2-1. After John Terry gave Garda the lead, Padraig Cremin found Dan Healy who equalized in time for Ger Kelleher to lob a late winner for promotion-chasing OLH. Both McSweeney's (v.Concurrant Utd.) and Ridge Tools (v.Sifco) were the top scorers in the third division,  scoring six each,  while Naval Services came through in the Ringaskiddy derby against Penn Chemicals, 3-2, Aidan O'Halloran,  Dermot Bates and Brian Lawton on target  for the new league leaders despite Stephen O'Driscoll and man-of-the-match Charlie Murphy bringing Penn level with ten minutes remaining.
FOOT-NOTE : In the previous week's feature on Co. Council, it was stated that Eric Scannell and Denis Buckley scored in the club's first win against OLH Utd. at St. Anne's Pk. on February 22nd, 1982. I wish to amend this with the goals coming from Pat Bourke and Gerry O'Callaghan, the win achieved with just seven players including Sean Cooke who was also instrumental in keeping the club in football in the early years.