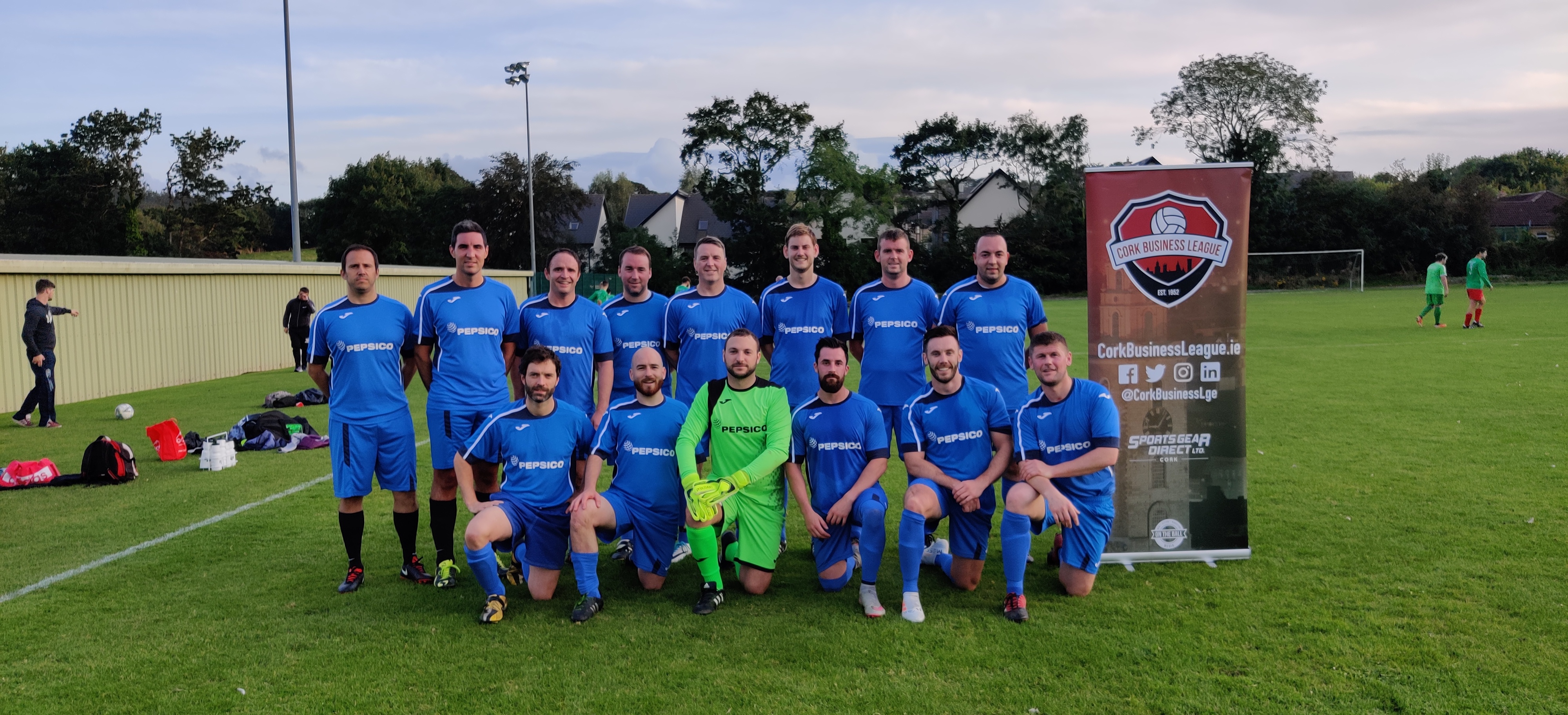 PepsiCo Launch New Cork Business League Team for 2019/2020 Season
Today, Tuesday August 20th 2019, saw the American multinational food, snack, and beverage corporation Pepsico, launch their Cork Business League team.
Established 2019, PepsiCo FC is the first Cork Business League representative from PepsiCo in their 45 year history in Ireland.  The division of the company that have setup this venture are the concentrate team in PepsiCo (PGCS) working across the Beverage, Nutrition and Snacks categories. They deliver concentrate for many of PepsiCo's mega brands including Gatorade, 7Up and Pepsi.
They are at the heart of PepsiCo products, sourcing ingredients to manufacture more than 1,200 recipes for their brands.
Speaking today, Club Secretary David Hennessy looked forward to the future of the club in the league by saying, "PepsiCo FC want to dominate the Business League sooner rather than later and we feel the standard here is steadily growing with more and more companies joining. The Cork Business League values stood out to us in that we think team spirit goes along way in the office and manufacturing world, and on the pitch is a great way of improving that amongst our squad members."
Click on each photo below to enlarge ?