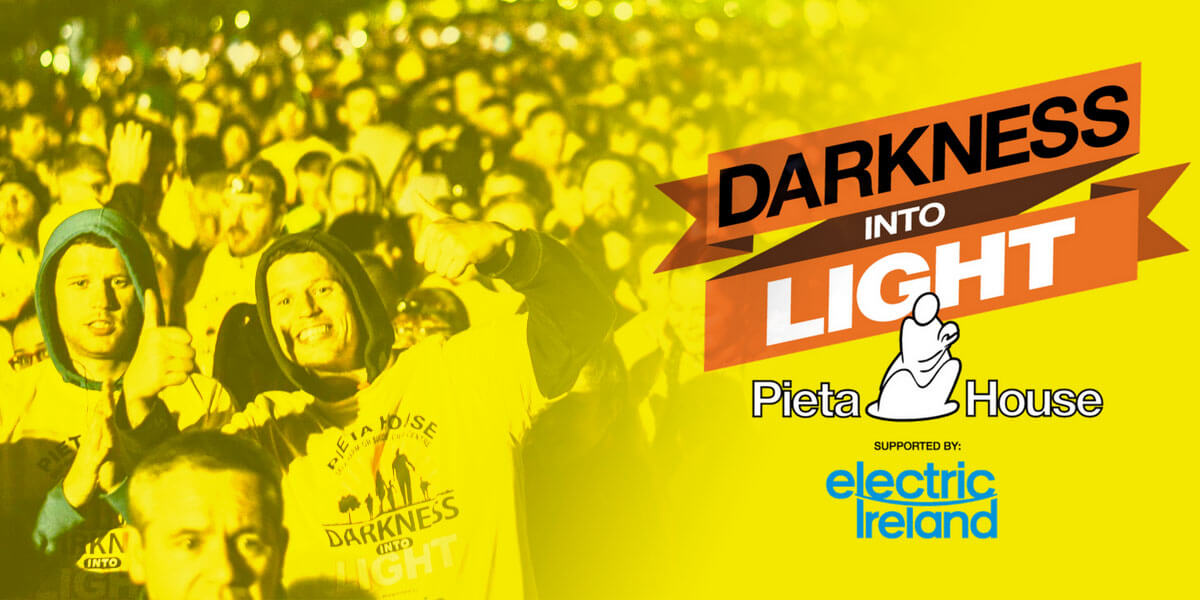 This year, the Cork Business League will be participating in the Darkness Into Light walk on May 11th 2019, in aid of Pieta House.
To sign up, Find your Venue here, and submit your details. We have signed up for the one @ UCC so come join us! Once registered, let us know by messaging us on Facebook here or emailing [email protected]
About Darkness Into Light:
In 2009, in the Phoenix Park in Dublin, 400 people set-off on the inaugural Darkness into Light 5km walk to raise funds for Pieta House. From small beginnings, the movement has grown year on year and in 2018 over 200,000 people took part in 150 locations, in 16 countries across 5 continents.

Each year the walk provides an opportunity for people to connect with their local community and to show their support for those who have been bereaved by suicide. Our team of volunteers, in Ireland and overseas, return year on year to help make the experience a rewarding one and to help us all continue to raise awareness in the global fight against suicide and self-harm.

Since Darkness Into Light began, our dedicated supporters have helped us raise almost €20 million, which has enabled us to keep our doors and our 24/7 helpline open for people in crisis, free of charge. Since 2012, when our first international event took place in London, our international charity partners have benefited from an investment of €3 million in local mental health support services.

Walk with us, talk with us, so that together we can create a world where suicide, self-harm and stigma have been replaced by hope, self-care and acceptance.
Over the coming seasons, the Cork Business League is committed to linking up with Charities across Cork & Munster in a more official capacity. If you have any charities in mind that would be close to the league let us know by emailing [email protected]