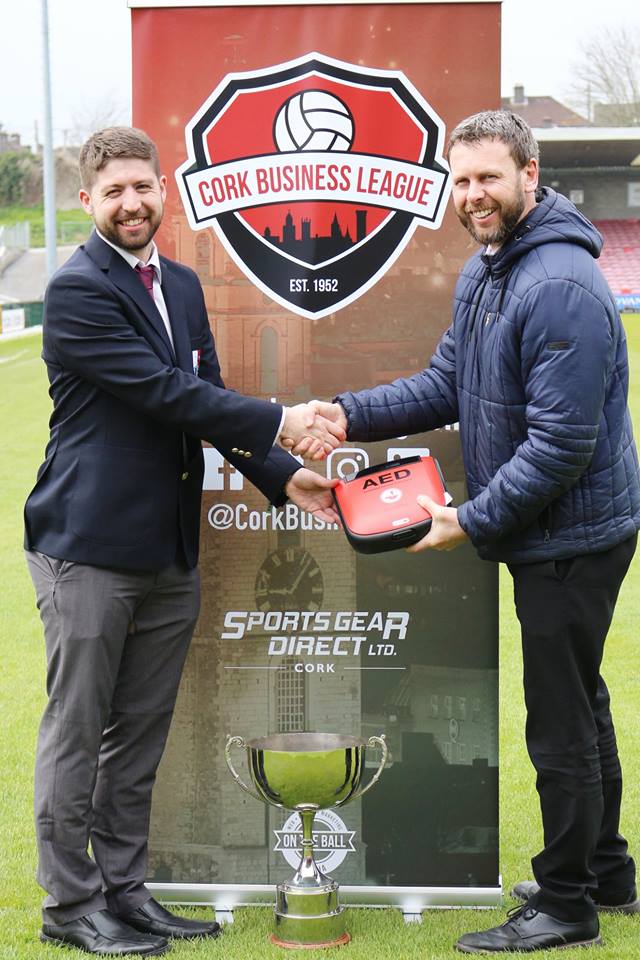 Cork Business League Holds Cardiac First Responders Course
On Saturday February 16th 2019, the Cork Business League in partnership with the Kevin O'Flynn Group, arranged a CPR First Responder Training for the League. This 1 day course is a Cardiac First Responders Course that will allow the participant to carry out emergency first aid and also be competent in the use of a defibrillator. A Cardiac First Responder (CFR) is a person trained to a minimum level of basic life support in CPR and the use of an AED/defibrillator, who attends an actual or potentially life threatening emergency such as a cardiac arrest, heart attack, stroke or choking.
Kevin, from Fermoy, passed away from a Cardiac event on a soccer pitch at the age of 34 in August 2015. By training people to become more aware of how to use a defibrillator we hope to save the life of someone who may have a Cardiac event in the community The course ran from 9.45 am to 3pm in University College Cork, with a break for lunch. On completion of the Course, the Group will present the League with a donation of a Mobile Defibrillator for it to be available during matches.
Clubs have been notified on how to enroll as there are limited numbers of spaces available.
Please follow the Kevin O'Flynn Fundraising group on Facebook for more information on this worthy cause. The Cork Business League supports this cause and would appreciate if a number of teams donated towards it. The Kevin O'Flynn Fundraising Group also donated a Mobile Defibrillator to the league on Wednesday 10th April, and this is a great opportunity to give back.