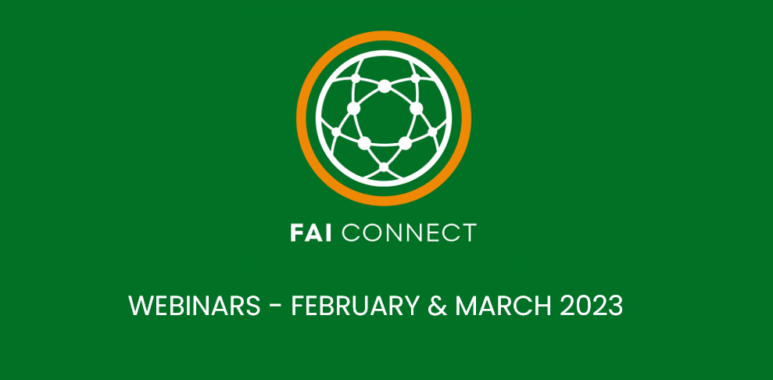 Cups
Fixture Updates
History
League
News
FAI Connect Webinars – February & March 2023
The FAI Connect Team will be running 6 Club Admin Webinars over the next few weeks, due to high numbers of queries and / or tickets logged with the FAI Connect team.
These webinars will show a demonstration of FAI Connect platform from a Club User perspective, and each webinar will be recorded and can be shared with all club users.
The following topics will be covered, and a Q&A function is available within a chat function:
My Club – (Creating Teams, Club Info, Monitoring Players, Coaches, Staff & Users, Team Kits)
Players – (Registrations, Reregistration's, Transfers, International Registrations)
Competitions – (Roster Management, Assigning players & coaches into relevant squads)
Help – (Ticketing Service & Support Site)
My Profile – (Apps, MyComet, Comet Data).
Please register below for a data which suits:
FAI Connect – Club Admin Open Webinar 1 (Wednesday 8th February)
FAI Connect – Club Admin Open Webinar 2 (Tuesday 14th February)
FAI Connect – Club Admin Open Webinar 3 (Thursday 23rd February)
FAI Connect – Club Admin Open Webinar 4 (Wednesday 1st March)
FAI Connect – Club Admin Open Webinar 5 (Tuesday 7th March)