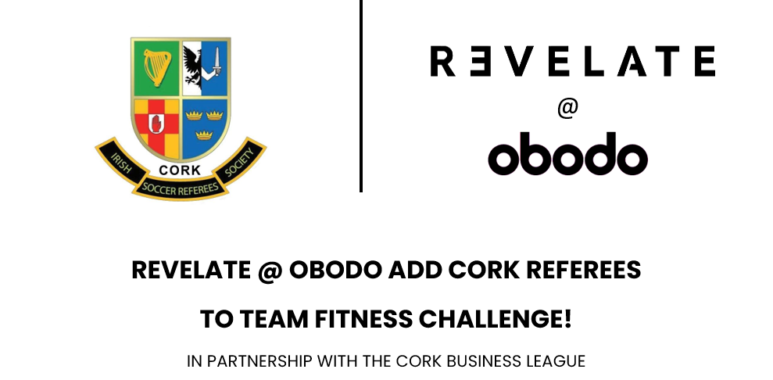 Revelate @ Obodo Add Cork Referees to Team Fitness Challenge, in partnership with the CBL!
Today, Sunday 13th November 2022, Revelate @ Obodo have confirmed that the Cork branch of Irish Soccer Referee Society has been added to their team fitness challenge. This is on the back of the successful CBL team fitness challenge between Satellite Taxis, TELUS International, The Glue Pot and Marlboro Trust.
Each referee who participants in the pilot programme will get 2 free classes for Revelate @ Obodo
Team and individual feedback and data available after each session.
Each referee will have their workouts tracked and recorded through the in-house Revelate app.
Focus is on total metres each team & individual referee accumulates on each machine in each session over the 2 classes.
About Revelate @ Obodo
Obodo gym on the South Douglas Road in Cork City runs "Revelate @ Obodo" which is a cardio class that involves a rower, bike and ski machine in a state of the art cardio room with club style lighting and music systems. In each class each person will get a heartrate monitor and an online training profile to track the results all of their workouts.
If your team is interested in participating in the next batch of Team Challenges, please email [email protected] with the subject line "CBL Revelate Team Challenge".