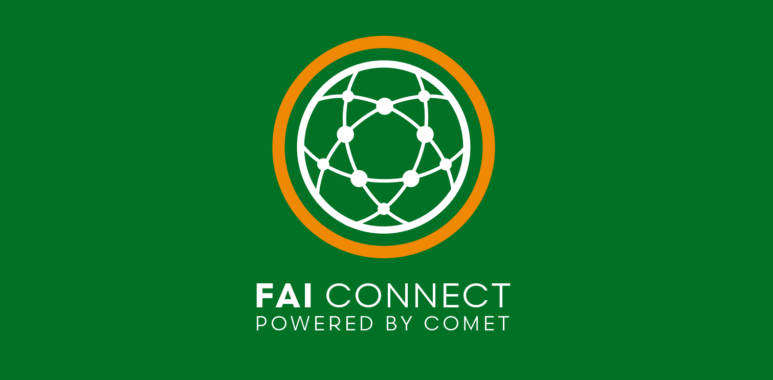 New Registration System for all of Irish Football Announced
The Football Association of Ireland is delighted to announce transformational changes to the registration processes for all players to ensure uniformity and consistency across the game with the scheme to commence on 1st December 2022 following extensive work and consultation with stakeholders at all levels of Irish football.
The first change to the regulations sees a reduction in the number of registration windows across the various strands of the game with the objective of providing uniformity and consistency across the whole game.
Another change sees a reduction in the steps required to register and re-register players – simplifying a process that previously involved 5 steps across player/parent, clubs and leagues, down to a three-step process involving the player/parent, and clubs.
These changes will be implemented as part of the roll out of FAI Connect, replacing FAInet, in the coming weeks.
Welcoming this development, FAI Director of Football Marc Canham said: "The new registration processes are the results of months of really constructive and co-operative discussion, consultation and commitment from every stakeholder across Grassroot adult and underage football, the SFAI, League of Ireland clubs and their underage academies. I want to thank them all for their openness to change and their willingness to work together in such a positive and willing manner. From the outset, all involved with our Underage Working Group recognised that the most important person in all of this work is the player and everything we are announcing today is with the player's wellbeing front and centre. The new process is player focussed and player friendly and that is, I believe, a sign of real progress for our game and for the future of Irish football at all levels."
FAI Grassroots Director Ger McDermott commented: "I am delighted that all parts of the game have come together in an open and progressive manner to agree these changes. Simply put, players at all levels just want to play football to the best of their ability and continue to enjoy doing so. Simplifying our processes and aligning all strands of the game from a registration perspective is the first significant step in ensuring our structures and pathways will encourage and support participation growth and player retention. I look forward to further dialogue as we work to further enhance our structures to grow the game further."
Chair of the FAI's Youth and Amateur Committee and an FAI Board Member, John Finnegan said: "This is indeed a new start for the game at Grassroots and underage League of Ireland level and the new spirit of co-operation between all concerned is most welcome. The pilot changes to the registration systems will, we believe, make it easier for a player to maximise their desire to play football at the level most suitable to them. We look forward to this pilot programme and to working together to put the best learnings from it into place in the long term."
Full details here