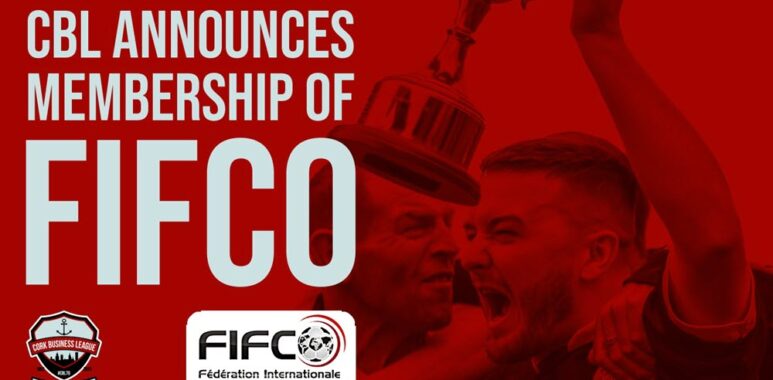 Cork Business League Announces Membership of FIFCO
Today, Thursday 3rd November 2022, Cork, Ireland – the Cork Business League has announced its membership of FIFCO, the International Federation of Corporate Football, for 2023!
The International Federation of Corporate Football (FIFCO) is the world governing body of the sport and is recognized in Canada as a National Not-For-Profit Organisation. FIFCO boasts 65+ country members, working with more than 150,000 companies employing over 2.5 million employees. FIFCO strives to promote its core values through the beautiful game.
FIFCO has developed a series of tournaments to meet every level of football. Their approach is to have various options of tournaments around the world and let all members choose those they want to attend. Of course, the World Corporate Champions Cup is reserved for an "earned" entry for teams that have qualified in their respective countries.
They are also designing trade specific tournaments on a regional and world-wide basis to meet the increasing demands of those that want to "meet" their counterparts on a football pitch. Each members can also bid on future locations in order to host an international event in their respective countries.
We would like to thank the Munster Football Association for their support in helping us with our successful application to FIFCO.
In early 2023, the CBL will start to plan for entry into a 2023 FIFCO tournament. The CBL will be looking for volunteers to sit on a CBL / FIFCO Steering Committee to help us succeed in the growth of the Cork Business League globally. If you are interested in lending a hand, please contact CBL Secretary Peter Travers via email [email protected]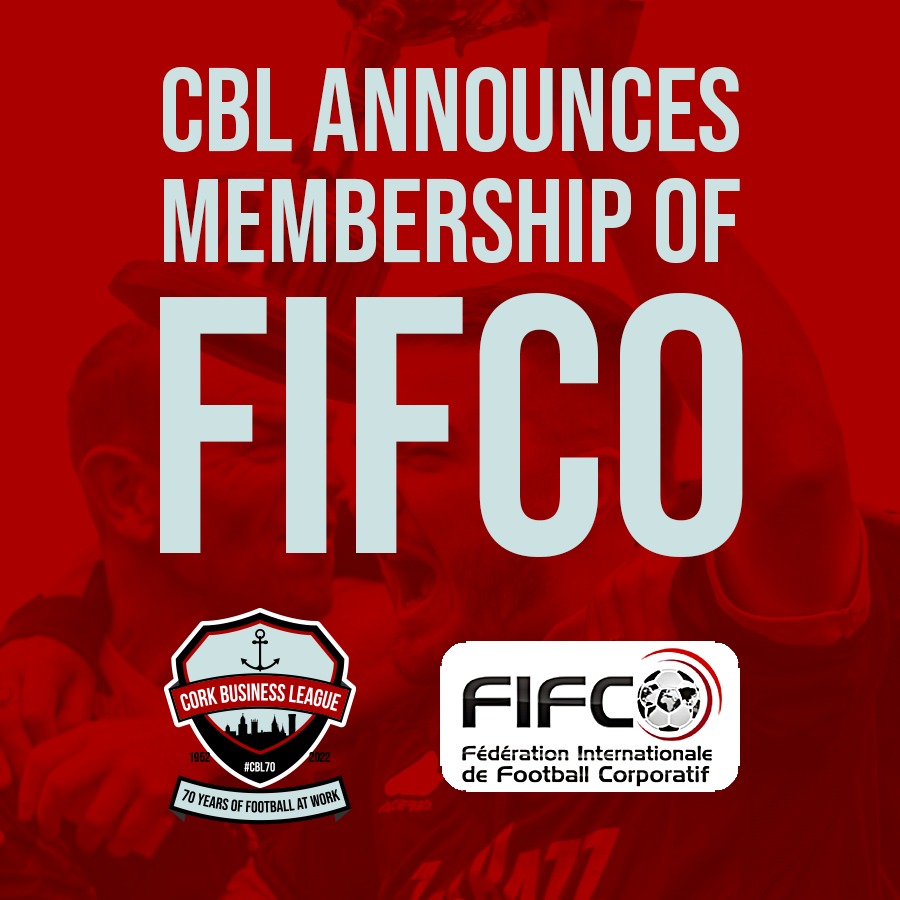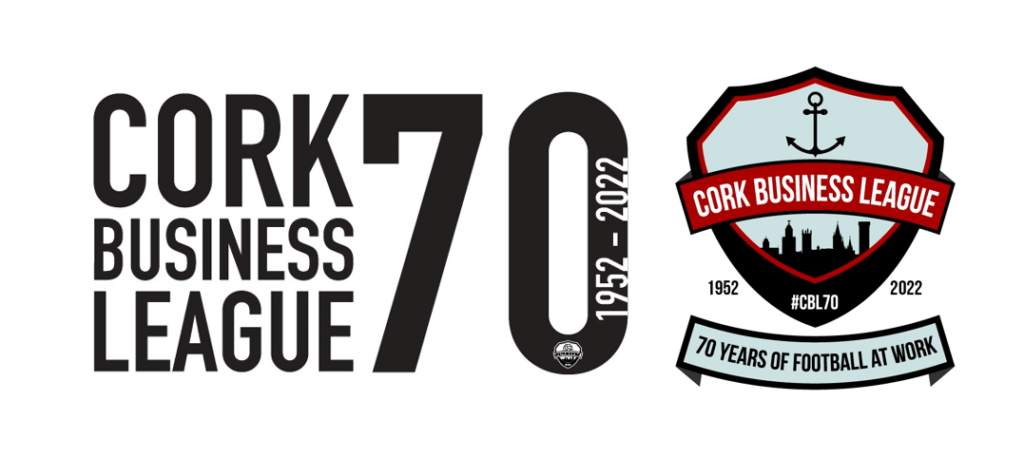 The football bug began to work its way into the inner city through teams like Postal Workers , CIE CMP, Kincora and Youghal Carpet Yarns, Irish Steel, Cork Spinning Co. , Aer Lingus and Murphy's Brewery before the banking industry, through Allied Irish Banks and Bank of Ireland, and the department store, Roches Stores began to take up the mantel in the late seventies.
The representation of computer and pharmaceutical companies reflected the changing winds of industry in the eighties with the emergence of firms like Pfizers, Novartis, Janssen, Concurrent Computers, Motorola and EMC. Cork County Council remain the longest-serving team in competition today, joining the league back in 1980. It can be said that as companies prominence waned, their team's departure from the league often predicted the eventual fate of the company in Cork. While in most other leagues nationwide, when the post-mortem finishes in the local watering-hole after the game, the players go their separate ways. However, the CBL allows for the post mortem to continue right through the working week, which helps to create a bond of friendship not alone among team-mates but also among opponents.
The League has been excellently served by two secretaries for almost its entirety, first Mick Mooney, from 1955 to 1987 and Peter Harrington until he moved up to be Chairman to be succeeded by Peter Travers. Mr. Mooney, whose untimely death occurred in 2007, was a well respected administrator, while Peter Harrington's diligent work was rewarded with elevation to the posts of Chairman and Vice-Chair of the MFA. Other officers to have served with distinction since the League's inception have been, Jack Sullivan, Jack Fitzgerald, David Lynch, Fred Hickey, Bobby Humphreys, Stevie Murphy, Jackie Carroll, Mick Glennon, Jackie O'Driscoll, Pat Greaney, John Falvey, Noel Lynch, Jimmy Kelleher, John Leonard, Aidan Holland, Adrian O'Leary, Frank Linehan, Bertie Meaney , Ken O'Callaghan and Tadhg Leane.
Today's committee includes Peter Harrington (Chairman), Peter Travers (Secretary), Ray Anthony (Treasurer),  Joe Murphy (Registrar), Finbarr Buckley (Press Officer), Anto Golden (Disciplinary Secretary) &  committee members Barry Sheehan & Paul Burdock.