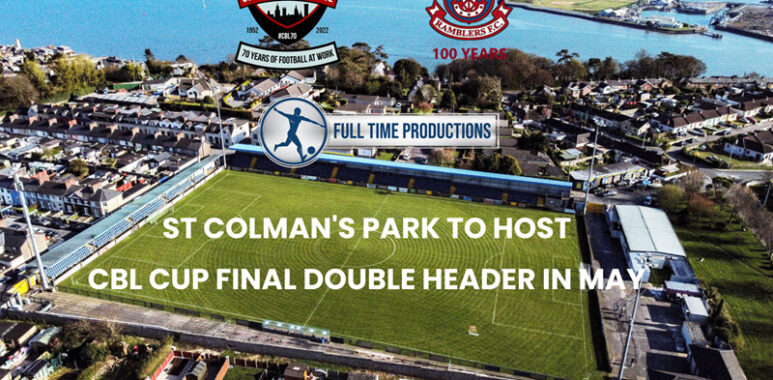 ?We're all off to the seaside! ?CBL Premier Division & First Division Cup Draws!
The draws for both the CBL Jackie O'Driscoll Premier Division Cup and CBL Frank Linehan First Division Cup 1st Round and Quarter Finals were carried out this evening and Munster FA headquarters Turners Cross Stadium.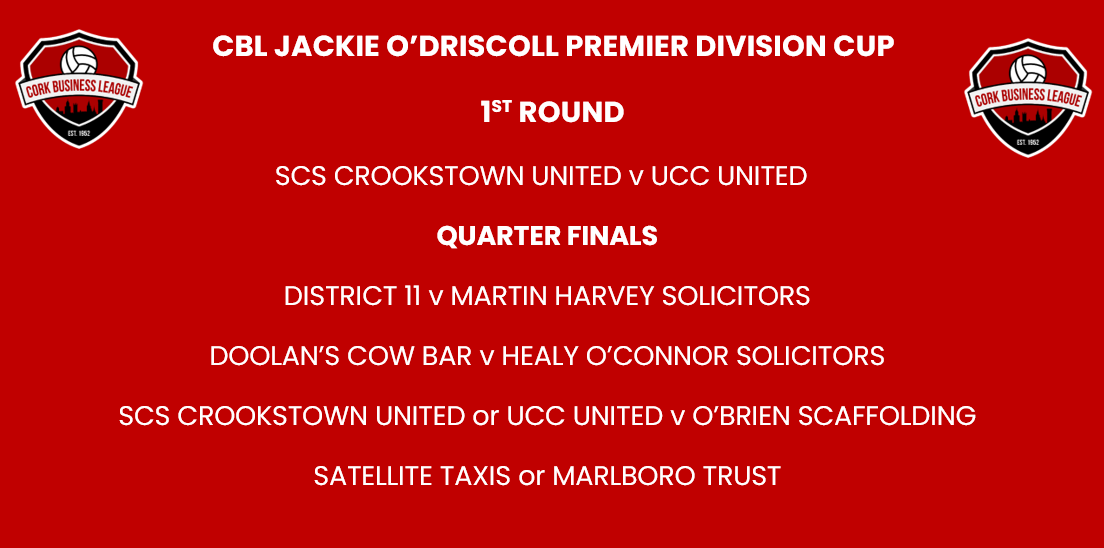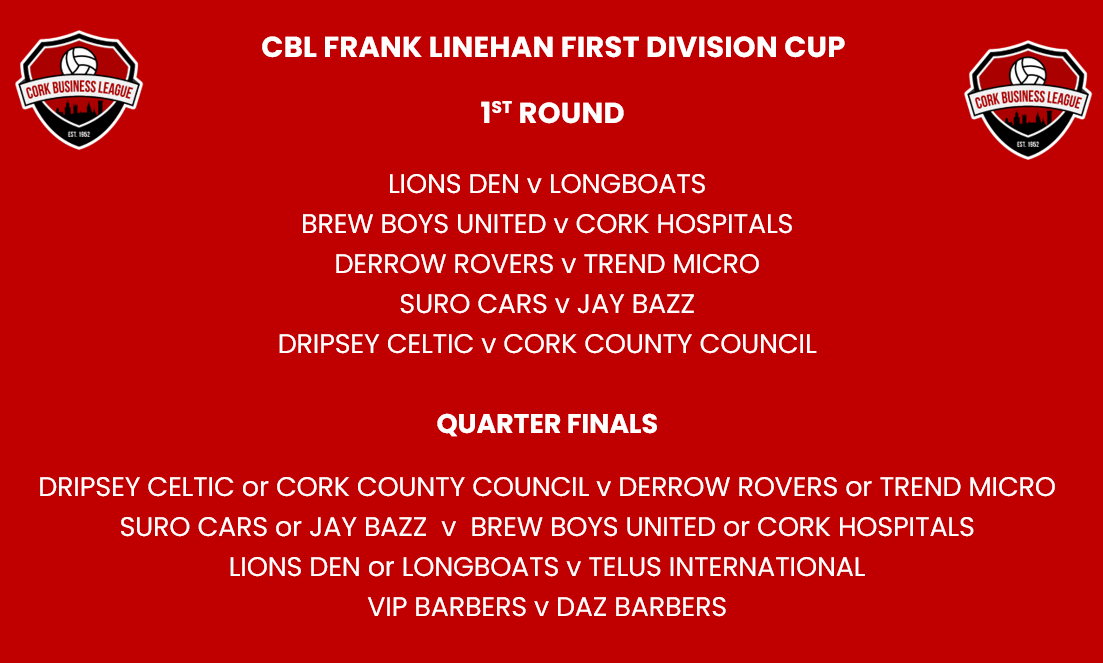 Both Finals of these competitions were scheduled to take place on Sunday 12th June as a double header event in Turners Cross Stadium. However, after a review of the structure of both competitions the CBL Management Committee have made a change to the Cup Final Date & Venue.
While football is a hugely important part of all our lives, our primary concern will always be for the health and welfare of our players and officials. Playing a long season that had started in early July 2021, all players and teams are in need of a well-earned rest. Instead of prolonging the season, we have brought forward both Cup Finals dates to now take place on Sunday 15th May in St. Colman's Park, in Cobh – home of League of Ireland side Cobh Ramblers. The First Division Cup will kick off at 11am and the Premier Division Cup will kick off at 2:30pm. Thanks to the committee and all at Cobh Ramblers for having us for what is sure to be a festival of football. Full Time Productions are still live streaming the game on our Facebook page for our global fanbase.