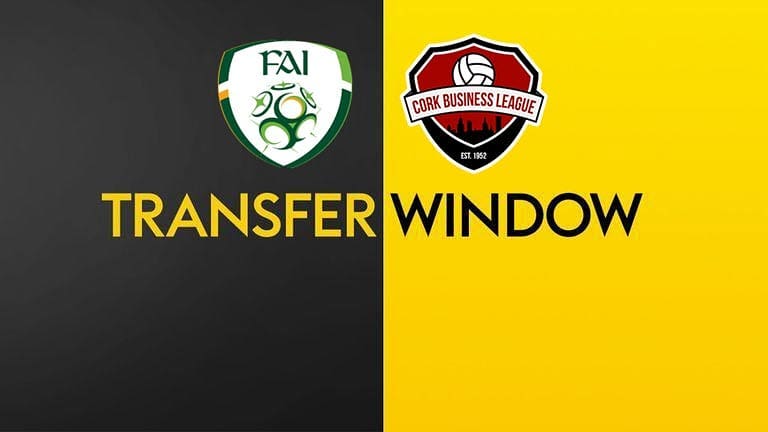 ⚽➡️Cork Business League Transfer Window Still Open!⬅️⚽
Looking for a change? Looking to feature in Cork's fastest-growing League? Looking to win some trophies and actually enjoy playing ball while you do?
The Transfer Window for the Sports Gear Direct Cork Business League is still wide open and it will close on Thursday, September 30th, 2021.
The registration period for the Amateur game, other than the SFAI, shall be 1st June to the 31st of March inclusive for the winter season (i.e. the Cork Business League).
The two transfer periods for the Amateur game shall be 1st June to 30th September inclusive and the 1st December to the 31st of January inclusive.
If a club disbands during the season, the Player registrations shall come under the direction of the League concerned. The Players may be allowed, at the discretion of the League, to register with other clubs within that League. The deadline for such registrations shall be the 31st of January for the Winter Season.
The Transfer Window will re-open again on Wednesday, December 1st 2021 to Friday, January 31st 2022 for any players looking for a change.  Players without clubs can sign at any point until  Thursday 31st March 2022.
NB: A player cannot sign with more than 2 clubs during a season, and a player cannot be registered with a club in another other FAI affiliated league while playing in the CBL. Always choose the CBL.