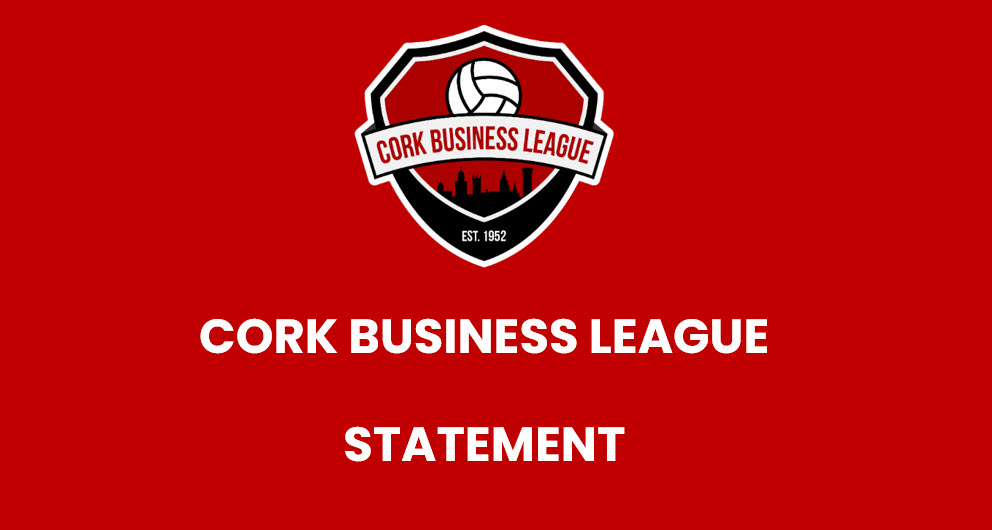 Fixture Updates
League
News
CBL Statement & 2021-22 Divisions Announced!
Since its inception in 1952, the Cork Business League has always been a progressive league. We have entered in many representative teams in the Oscar Traynor Cup down through the years, we pride ourselves in supporting local Cork businesses while also allowing global organisations to join the the league, we were one of the first leagues in the country to trial the new 5 substitutes rule (previously 3), and we re-branded in 2019 with new social media platforms and new objectives to meet.
This season we continue our growth by confirming 24 teams into the CBL 2021-2022 season. This shows that there has been a huge up-take in the CBL in recent times, and is a sign of good things to come for the long-term improvement of our league.
The CBL management committee has the power to regulate its own procedures and to take any whatever action it deems necessary in order to promote and / or uphold the integrity of the CBL. Without prejudice, the management committee determines, in its absolute discretion, the structure and format of all league and cup competitions, including how teams (and how many teams) are promoted and relegated each season.
For the 2021-22 season, we have 2 divisions, the Premier Division (comprised of 11 teams), and the First Division (comprised of 13 teams). See below for the list of teams in each division.
CBL Premier Division 2021-22
District 11
Doolans Cow Bar
Harp Celtic
Healy O'Connor Solicitors
Jason O'Neill Electrical
Marlboro Trust
Martin Harvey Solicitors
O'Brien Scaffolding
Satellite Taxis
SCS Crookstown United
UCC United
Each team will play each other twice, once at home, once away.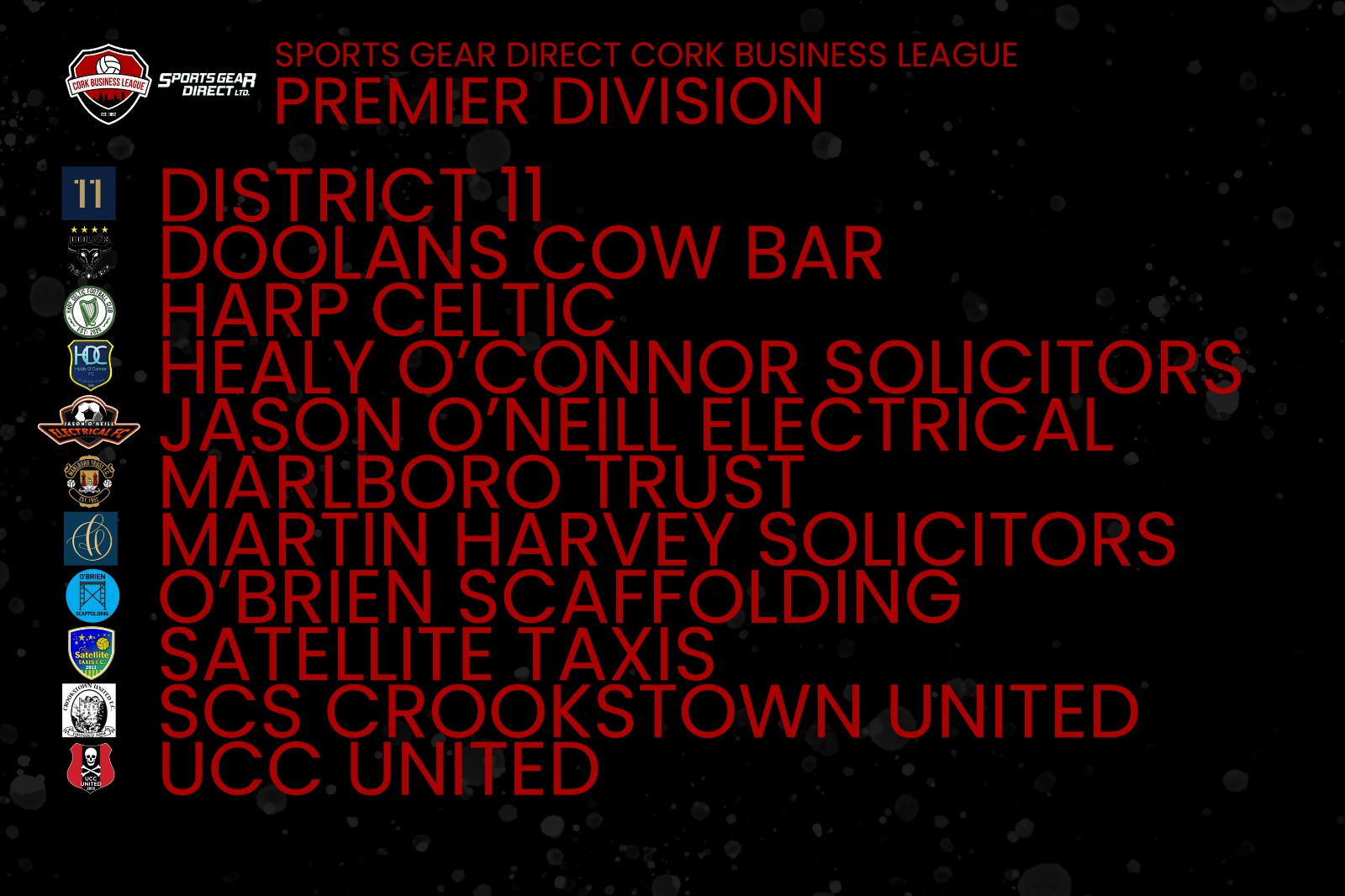 CBL First Division 2021-22
Brew Boys United
Cork County Council
Cork Hospitals
DAZ Barbers
FG Derrow Rovers
Jay Bazz
Lions Den
Longboats
SURO Cars
TELUS International
Trend Micro
The Weigh Inn Dripsey
VIP Barbers Carrigaline Town
Each team will play each other twice, once at home, once away.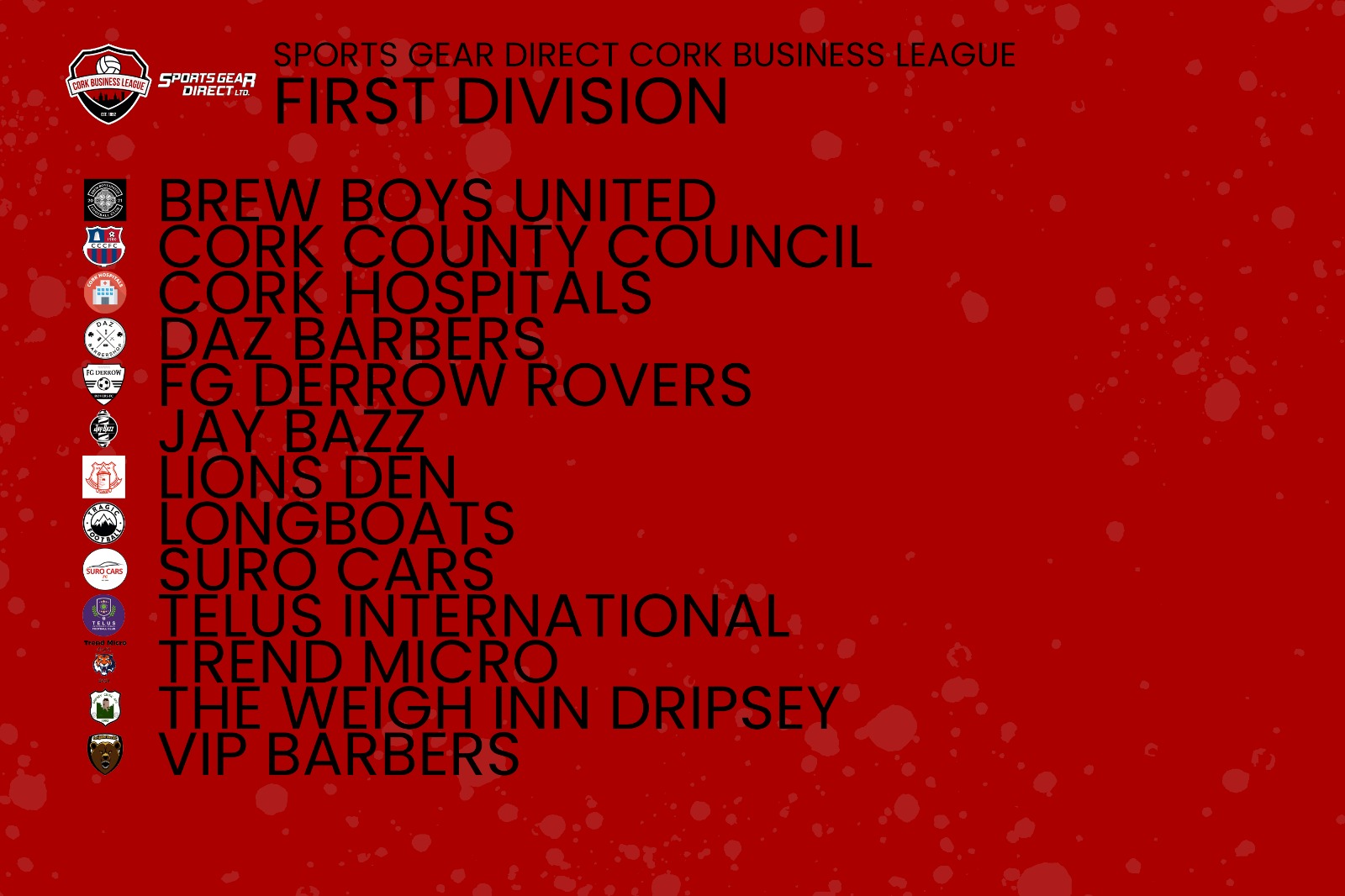 Promotion & Relegation into next season (2022-2023)
3 teams are to be relegated from the Premier Division to the First Division at the end of the 2021-2022 season.
3 teams are to be promoted to the Premier Division from the First Division at the end of the 2021-2022 season.
Next season the CBL will celebrate its 70th anniversary, where we hope to attract some more new teams to compete in the CBL.
---
CorkBusinesssLeague.ie will be updated with Premier & First Division tables, fixtures & results pages before the league begins in a few weeks.