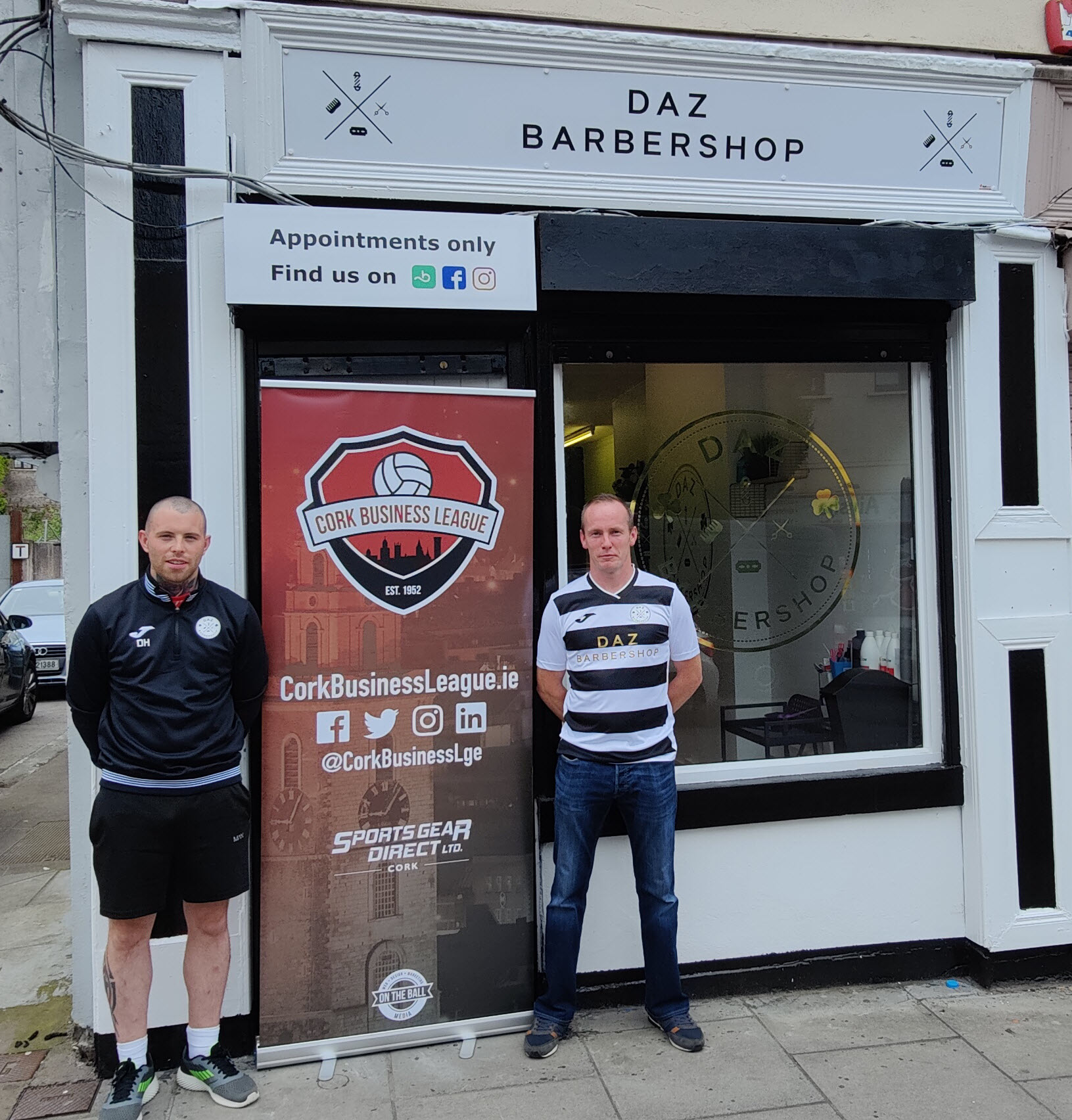 ? No Short Cuts Planned for DAZ Barbers in the CBL ?
Today, 9th July 2021, we welcome our 3rd barbershop team into the CBL. DAZ Barbers join us and bring years of experience back to the CBL.
Pictured below at the launch is Darren Hosford (Founder DAZ Barbers), Arainn McGrath (Club Secretary & Captain) & Peter Travers (CBL Secretary)
Lead Sponsor & player Darren Hosford is thrilled to be returning to the CBL for the 2021-22 season.
"We think the CBL os a great league as it's growing stronger every year and all involved on the management committee have all clubs best interests in everything that they do. I opened up the DAZ Barbers one month ago and thought it was the perfect way to promote the shop and the squad are looking forward to the season ahead."
Captain Arainn McGrath gave us some background as to the motivation behind starting up the team.
"So basically we got back together because of our dear friend Andi O'Brien who passed away unfortunately during the lock down so the lads from Midaza Rebels decided to enter a team in the CBL for Andi. Andi played for Bru-Centra winning the Mick Mooney and the 1st Division in 2009. He set up James O Leary for the 3rd Goal in a 3-1 Win at Turners Cross V Fermoy Nissan. He was then a founding member of Barrack View before returning to Midaza Rebels and winning the Premier Division."