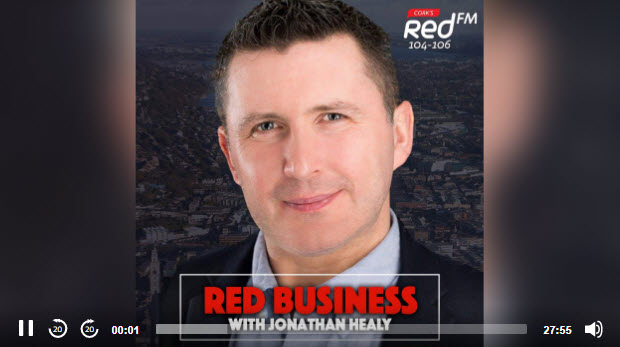 ? LISTEN ? Red Business – Episode 165 – Keeping Businesses Growing In A Crisis
During the week, our Honorary Secretary Peter Travers spoke to Jonathan Healy of RedFM Business about the Cork Business League and how the league is coping with the current COVID-19 restrictions and a little bit about its 68 year long history.
Jonathan chats to Tim Horgan of www.Submit.com who can take the pain out of form filling using software to collect, manage and evaluate all types of submissions and applications. Peter Travers of the Cork Business League (www.corkbusinessleague.ie) who is connecting businesses through sport and Brid O'Connell from (www.guaranteedirish.ie) calls on Cork consumers to get behind the "G" and support local.
Listen below from 19 minutes on to here about the CBL