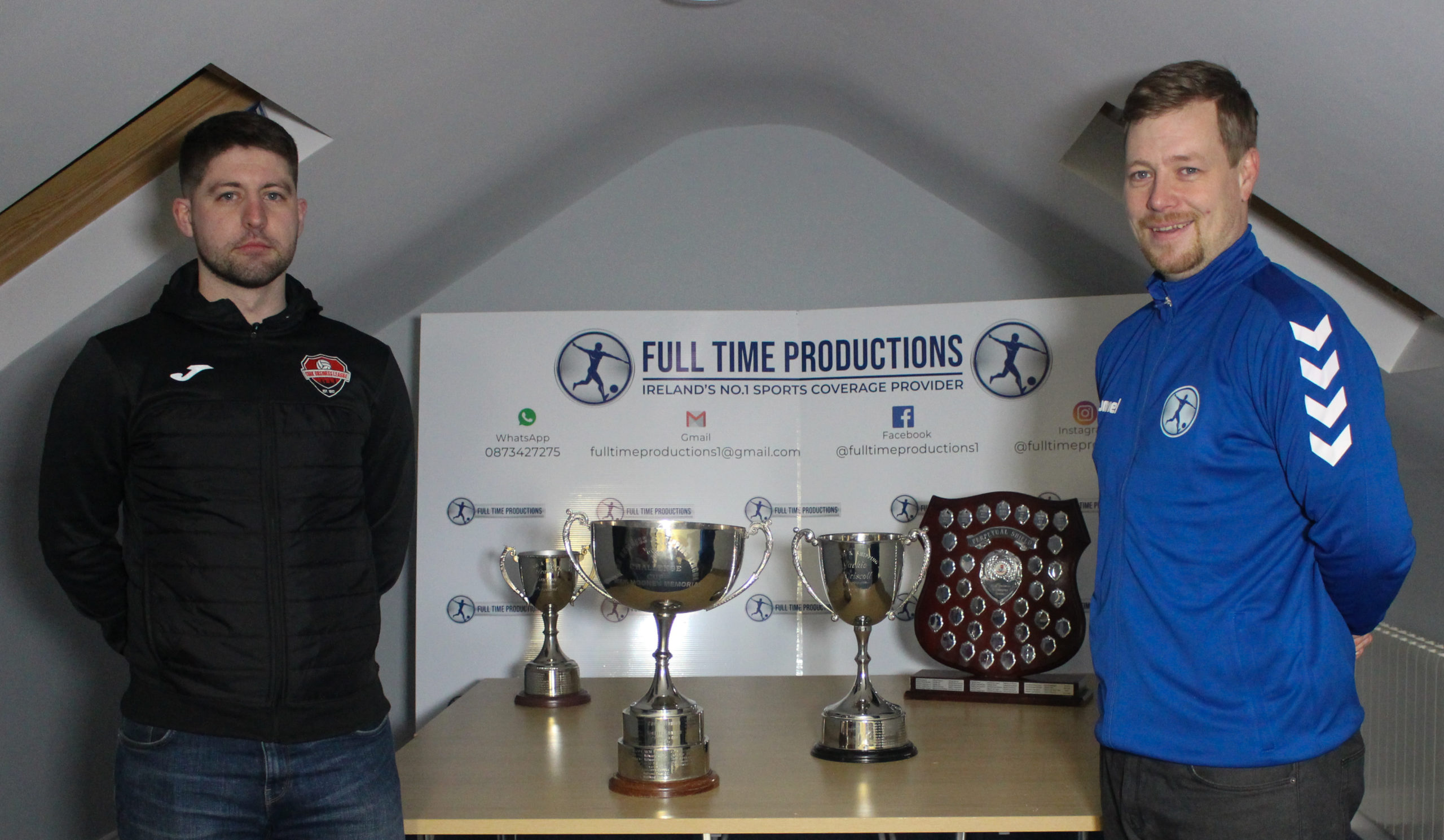 Cork Business League & Full Time Productions Launch Coverage of All 4 CBL Cup Finals!
Today, Saturday 25th January 2020, the Sports Gear Direct Cork Business League and Full Time Productions Agree Multi-Final Coverage of all 4 CBL Cup competitions for the 2019 – 2020 season.
The Cork Business League (CBL) is delighted to announce that Full Time Productions have been renewed as our as official Match Streaming & Match Highlight Partner. This season sees the CBL reach new grounds for Cork soccer with full coverage being recorded for all of our Cup Competitions. Starting with the Mick Mooney Cup final in 2019, we had match highlights available on Facebook to be watched around Cork, Ireland and other fans worldwide. Take a look at what was on offer last year:
https://www.facebook.com/watch/?ref=external&v=2025912564383458
The Cork Business League is proud to be the first soccer league in Cork to sign a deal of this kind to cover all four (4) Finals held in Turners Cross Stadium during the 2019 / 2020 season. With this in mind, we are always looking to the future and we now have foundations in place to grow every season. This partnership with Full Time Productions comes with the option of League games being covered next season for any games that it is possible to record.
Full Time Productions is an Irish owned sports coverage company that provides professional standard media coverage of sporting events and tournaments. Multi-camera highlights packages and Live streaming are just some of the services they provide. Since 2017 they have become the main coverage provider of the SFAI New Balance Kennedy Cup (2017,2018,2019), The Sligo Super Cup (2019,2020), The Aldi National Community Games (2018,2019) and many other local and national events of all sports.
Speaking at the launch, Kevin Kelleher (Director, Full Time Productions) stated that "We are delighted to be partnering for a second season with the Cork Business League, as they have rebranded and grown we are honoured to be part of that growth and bring the highly talented leagues teams and players to the masses, we will cover all four major finals thanks to the league sponsors Sports Gear Direct and we are looking forward to a long a fruitful partnership with the league"
CBL Honorary Secretary Peter Travers was delighted to finally get this over the line, "Since I came onto the management committee 2 years ago, I knew this league had massive potential. Even though there is still some behind the scenes work to be completed, we felt short term this partnership with Full Time Productions was a no-brainer. The CBL is now beginning to be discussed once again amongst the football circles of Cork, and indeed Munster. Today's announcement is one of many exciting developments that we are planning to roll out over the coming season(s)."
The 4 cup finals to be recorded, with commentary, are the following:
CBL Shield Final
CBL Frank Linehan First Division Cup Final
CBL Jackie O'Driscoll Premier Division Cup Final
CBL Mick Mooney Challenge Cup Final
? Kevin Kelleher (Full Time Productions)
Click on each photo below to enlarge and download ?