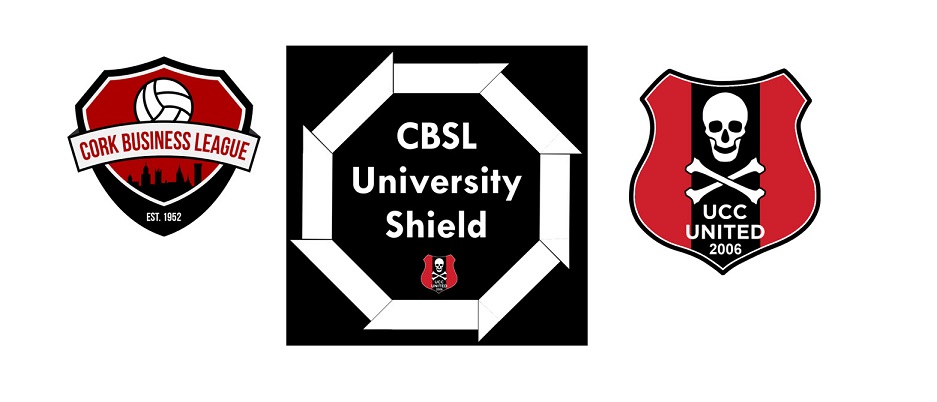 UCC United University Shield 2019 Launches with an Added Incentive
UCC's pre-season tournament is always one where demand outweighs supply. Every year, it has looked to include a different set of teams – most usually 2 from the Premier Division & 2 from the First Division all going well. But that wasn't the case this season.
Teams are as follows:
1. UCC United
2. Satellite Taxis
3. Marlboro Trust
4. Colso Celtic
The opening fixtures are taking place this week – with the final round on Tuesday 27th August.
Fixtures: (all KO @ 6:45pm)
Tuesday 20th August
Satellite Taxis v Marlboro Trust
UCC United v Colso Celtic
Thursday 22nd August
UCC United v Marlboro Trust
Satelitte Taxis v Colso Celtic
Tuesday 27th August
Marlboro Trust v Colso Celtic
Due to both Satellite Taxis & UCC United finishing on level points in the Sports Gear Direct Premier Divsion 2018 / 2019 season, this meant that a play-off was needed to find the League's official runners-up. However, the last fixture for them both in the league was against each other so a decision was made to use the University Shield as a double whammy tie to determine second place. This game takes place on Tuesday 27th August out in the Farm, with a 6:45pm kick off.