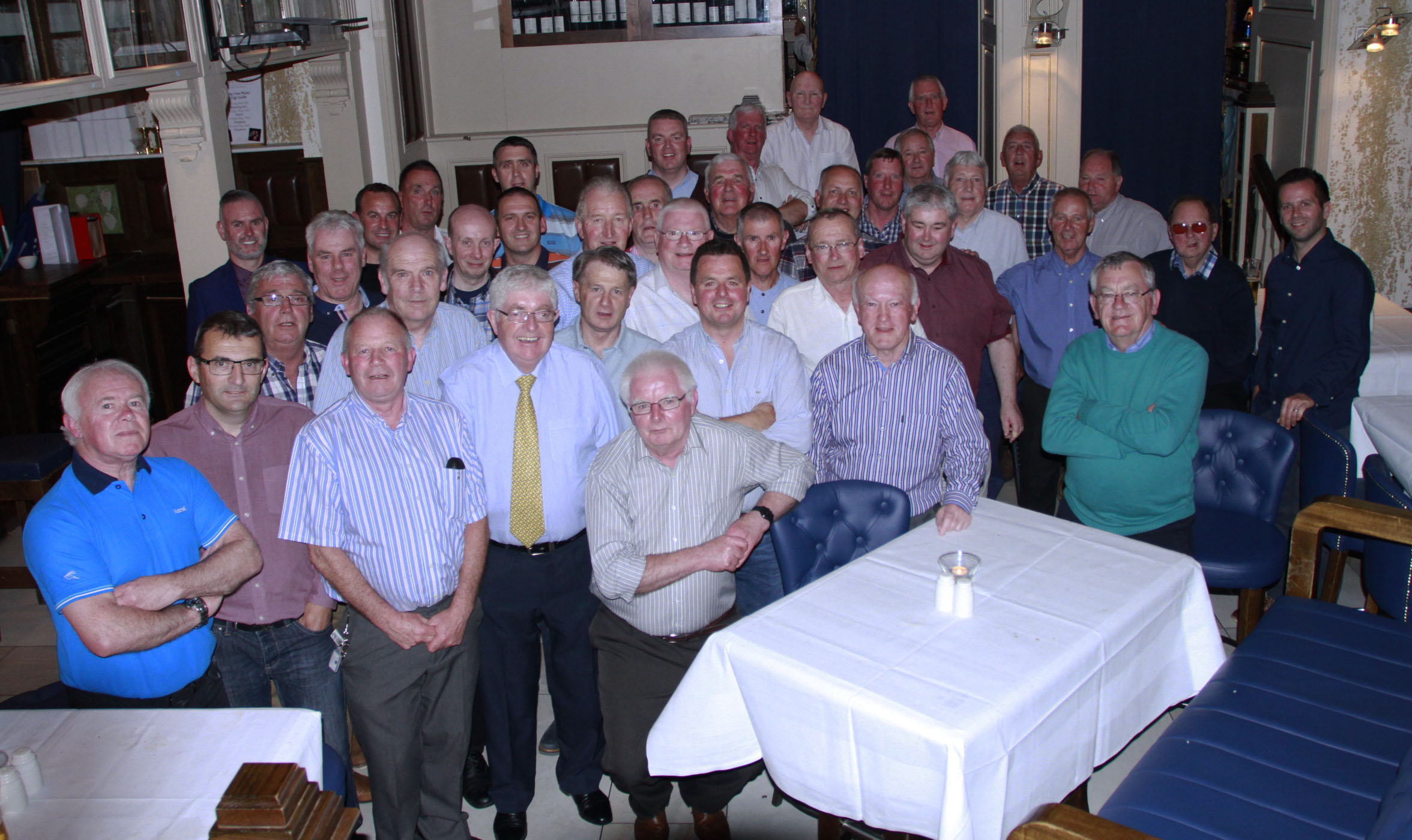 #ThrowbackThursday Imperial Postal put their own stamp on night of nostalgia!
PLAYERS, managers and supporters of the most successful team in the history of the Cork Business League, Postal Woirkers FC, held a re-union function in 2017 at the Imperial Hotel, South Mall, writes Finbarr Buckley.
Many of those who enjoyed unprecedented success in the 1970's through to the 2000's were present to share in the memories which helped generate many of the thirty-seven trophy successes enjoyed by the club who were for over three decades the standard bearers from which all other teams measured their success.
Organizer Pat Hurley thanked his fellow committee members, Andy Maher, Jerry Browne, Pat Lester and Tony Daly for their work in contacting so many former colleagues who turned up en mass to support the function and help make it an overwhelming success. He thanked The Echo for advertising the event in a recent nostalgia feature and was delighted with the many requests he received as a result. Of the many anecdotes and stories which were recalled, he spoke of  when he joined the team first in the early 70's and continually found himself substituted with ten minutes left despite his own and his team's ascertains that he was playing well. The then manager, the late Redmond Cummins, eventually let the cat out of the bag when he explained the reason for the substitution was that Pat would go down early to the Pier Head in Blackrock village and call two pints for him before the crowd came in! On another occasion, treasurer Walter Scanlon, brother of Cork Athletic's Eamonn Scanlon, used to wash the gear and to the surprise of anyone who called to his house, they would find the jerseys airing on the morning of the match. He eventually gave up his association with the club. as it required waking his aunt and uncle early who didn't wish to go to Mass until later in the morning.
Jerry Browne went on to paid tributes to many deceased members, notably Mick Mooney, whose association with the Cork Business League lasted over thirty years as the league's first secretary.  He expressed hope that a similar function might be organized again in the future. He thanked the hotel staff for providing the  room and finger food on the night which over and above catered for the large turnout. The evening was punctuated by a display of photographs on a projector screen, many of which were being displayed for the first time.