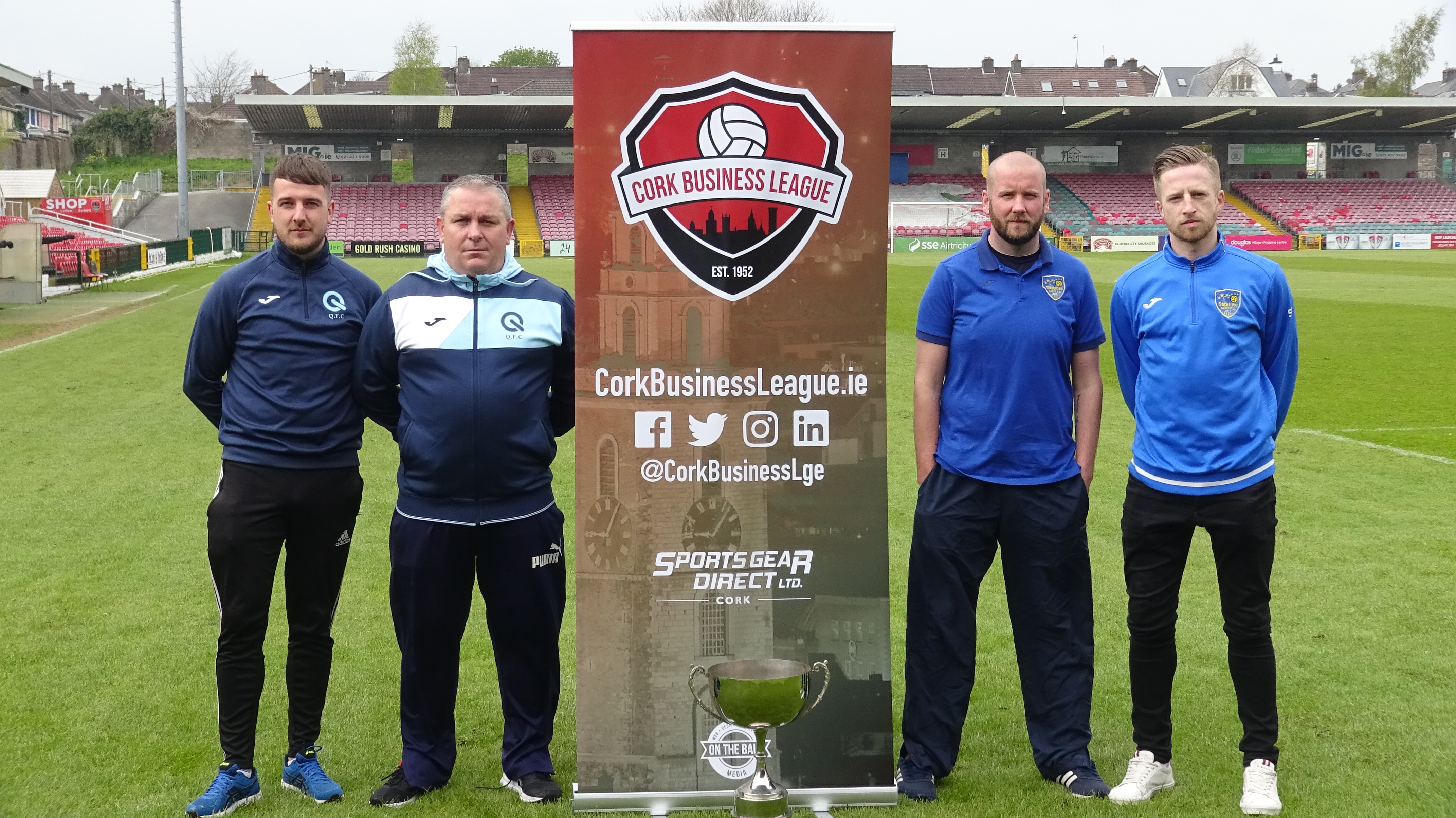 Mick Mooney Cup Final Build Up | 2019 Final Launch
On Wednesday, April 10th 2019, members of both Quinlans Bar FC and Satellite Taxis FC attended the Mick Mooney Cup Final Official Launch Day at Turners Cross. Donal Cronin (Quinlans Manager), Danny O'Donoghue (Quinlans Captain), Ray Hallissey (Satellite Taxis Manager) & Shane Dorgan (Satellite Taxis Captain) were present, along with the Cork Business League committee members.
Thanks to Full Time Productions and Nicky Mulcahy for being our photographers for the event.