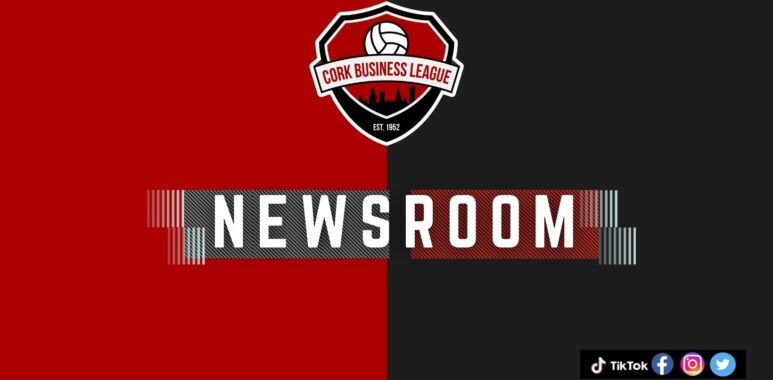 Clinical Hospitals through to next round! CBL Weekend Round-Up 3rd October 2021
McCarthy Insurance Group Munster Junior Cup – First Round
OBS 2 – 3  Cork Hospitals
FIRST DIVISION Cork Hospitals advanced to the next round following a deserved 3-2 win over premier division opponents OBS in the all BL tie at Ballea Pk. last Saturday afternoon, writes Finbarr Buckley.
The visitors dominated throughout the opening hour and were clinical in front of goal with Tadhg Whelan scoring twice. Lee Maher reduced the deficit before Whelan added a third.  A  Niall O'Brien diving header to set up a frantic finish with Hospitals' keeper Denis Murphy preventing a Tom Crowley header destined for the top corner, and a Victor Ufoh free-kick striking the post as the host's search for an equalizer came up short.
Wilton Utd. 0 –  6 Doolan's Cow 6
Doolan's made it through to the second round with ease, hitting the hosts for six at Lee Road. Aaron Hennessy banged it four with James Cotter and Jamie Murphy completing another memorable win for the Cow.
Marlboro Trust 3  – 1 Riverstown
Despite going behind to a Tony Conroy first-half goal, Marlboro went on to net three unanswered second-half goals courtesy of Daniel del Blanco (2) and Kevin MacMahon to advance.
Carrigaline Utd. A 3 – 0 Satellite Taxis
Satellite lost for the first time in ten outings to a well-drilled United eleven at Ballea Pk.  with the winner's three first-half goals being scored by Glenn Bruton (2) and Ryan McCarthy. Ray Hallissey's Taxis took the contest to their opponents in the second 45 and James Walsh was denied twice by the post and Kian Fitzgerald by the crossbar.
College Corinthians 2 – 0 Martin Harvey Solicitors
MHS traveled to Corinthians on Saturday afternoon and although going down two-nil to goals from Pádraig O'Brien and Stephen Fox, put up a good performance. Luke Magee, John Paul Morrissey, Ian Harrington, and Craig O'Sullivan impressed for the visitors.
Corinthians Academicals 4 – 1 Harp Celtic
After Academicals' Kevin Bourke and Harp's Lee Cooke exchanged early goals, further goals from Bourke and Eoin O'Brien extended the host's lead. In truth, Davie O'Mahony's under-strength charges went close to equalizing through Aaron Roche twice and Jack Walsh before Bourke went on to complete his hat-trick for Corinthians.
UCC Utd. 1 – 3  Youghal Utd
UCC came up short in their tie with MSL First Division title contenders Youghal at the Farm, Adam Lannon on target for the home team.                                                          
Brew Boys 2 – 2 Park Utd Park won 4-2 aet.)
Two penalties from Tom McGrath took ten-man Brew Boys to extra-time only for Park to utilize their numerical advantage in the added twenty minutes.
District 11 0 – 1  Bandon
District, without four key regulars, did well to restrict the visitors to a solitary King Iyalla goal.  
The Weigh Inn 1 – 7 Casement Celtic
The Weigh Inn went down to goals from Ian Towler (2), Alex Cummins, Jamie Philpott, Craig Murphy, Jason Hurley, and Jason Hooley. Hassan Jassim scored the host's consolation.
Everton 8 – 1 Jay Bazz
MJL Premier Division challengers Everton made their superior fitness tell as the hosts outclassed their opponents with Lawrence Fitzpatrick and Billy Kadima both scoring twice along with Sean O'Cadhla, Paul Harte, Evan Hart, and captain Rob O'Sullivan. Christopher Cronin replied for the visitors.
Sports Gear Direct First Division
Daz Barbers 4 – 2 Finbarr Galvin's Derrow Rovers
Daz Barbers closed the gap on leaders Lion's Den to two points after a 4-2 win over  Derrow Rovers. Jay Clow netted twice along with Kieran Buckley and the experienced Darren Hosford who scored the goal of the game from a free kick. Matthew Maiden and Jake Davies were on target for the visitors.
Lion's Den 0 – 2  Suro Cars
Leaders Lion's Den's 100% winning start to the season came to an end as an improving Suro Cars laid down a marker that they may be title contenders at the business end of the season.  Gearóid Collins pulled the ball back for Cian Higgins to score the first after twenty minutes. A similar cut back presented Ger Kelly with the second sixteen minutes later as the striker coolly slotted in from fifteen yards.
VIP Barbers 2 – 5 Longboats 
Goals from Neil O'Connell (3), Paul Fenn and Eddie Walsh kept Longboats in touch with the leaders at Crosshaven.
Co. Council 5 – 2 Trend Micro
Inaugural First Division player of the month Mario Focsa put Council two up before Pedro Ortiz and Paolo Laprida Canelo had Trend level at half-time. However, Council sealed a third win with further goals from Fosca, Kelvin Owers and Rob Susek (pen.).
Sports Gear Direct Premier Division
SCS Crookstown Utd. 0  – 2 Jason O'Neill Electrical
JONE inflicted further misery of Tim Irwin's vastly understrength Crooktown by winning two-nil with a goal in each half from Paudie Cotter (pen.) and debutant Ryan McGuckin.