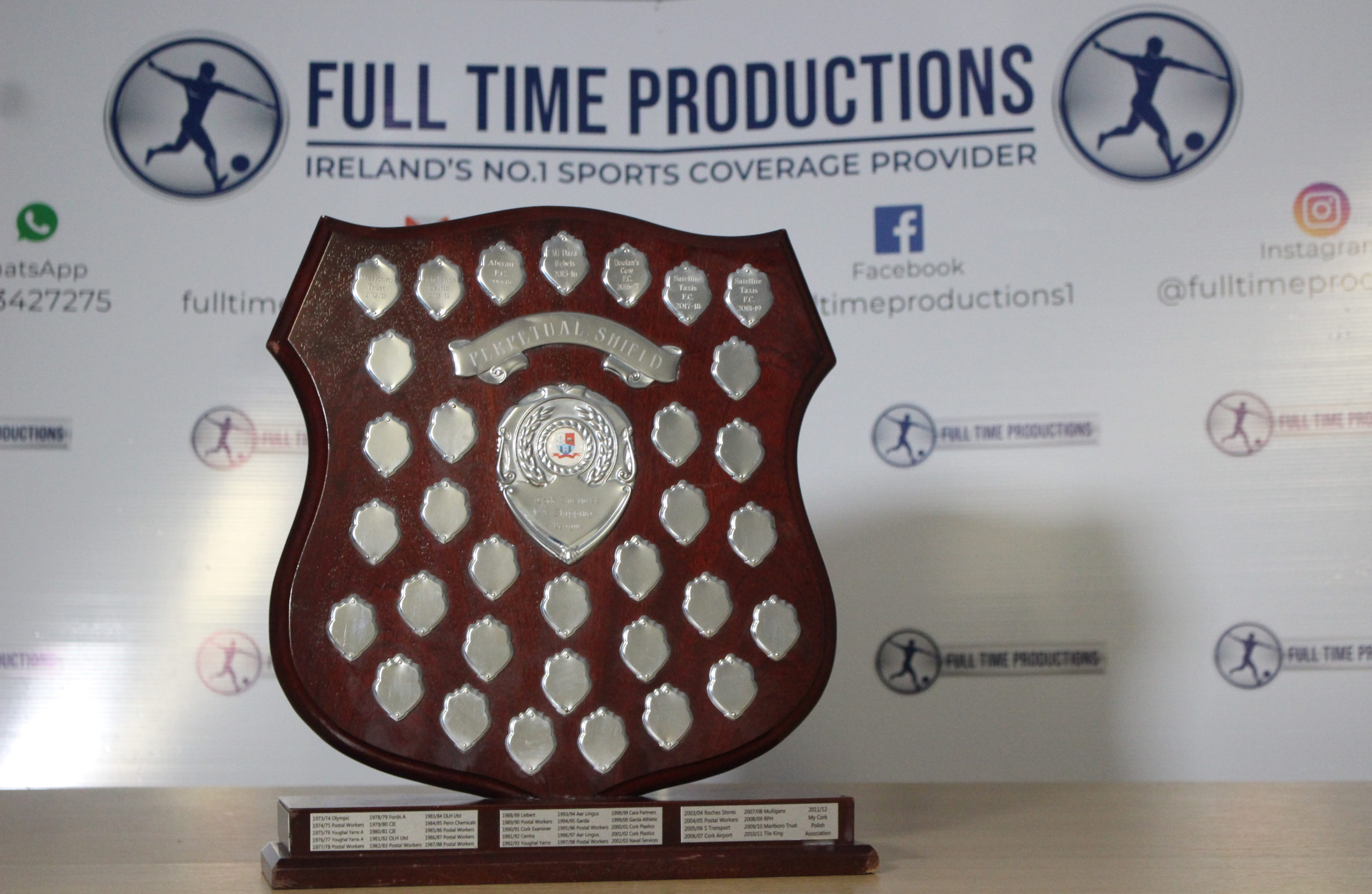 Cork Business League Shield Draw 2020 / 2021 Tonight!
The draw for the group stage of the 2020 / 2021 Cork Business League Shield will take place tonight, Tuesday 18th August 2020, in Turner's Cross Stadium. Due to social distancing guidelines, this is not an open delegate meeting therefore it will be available to watch on our social media channels @ 9pm.
This year, there will be 4 groups of 4 and 1 group of 3.
Below are the teams and their assigned numbers for the Shield draw. There are no seeded teams.
1. Abtran
2. Cork Hospitals
3. Cork County Council
4. DELL EMC
5. District 11
6. Doolans Cow Bar
7. Harp Celtic
8. Healy O'Connor Solicitors
9. Jason O'Neill Electrical
10. Janssen
11. Jay Bazz
12. Marlboro Trust
13. Martin Harvey Solicitors
14, O'Brien Scaffolding
15. Satellite Taxis
16. South Coast Sales Crookstown United
17. The Weigh Inn Dripsey
18.  TELUS
19. UCC United
Gameweek 1: 28th / 29th / 30th August
Gameweek 2: 4th / 5th  / 6th  September
Gameweek 3 / 4: TBC
Final @ Turners Cross Stadium: November, TBC. ? Live on Full Time Productions