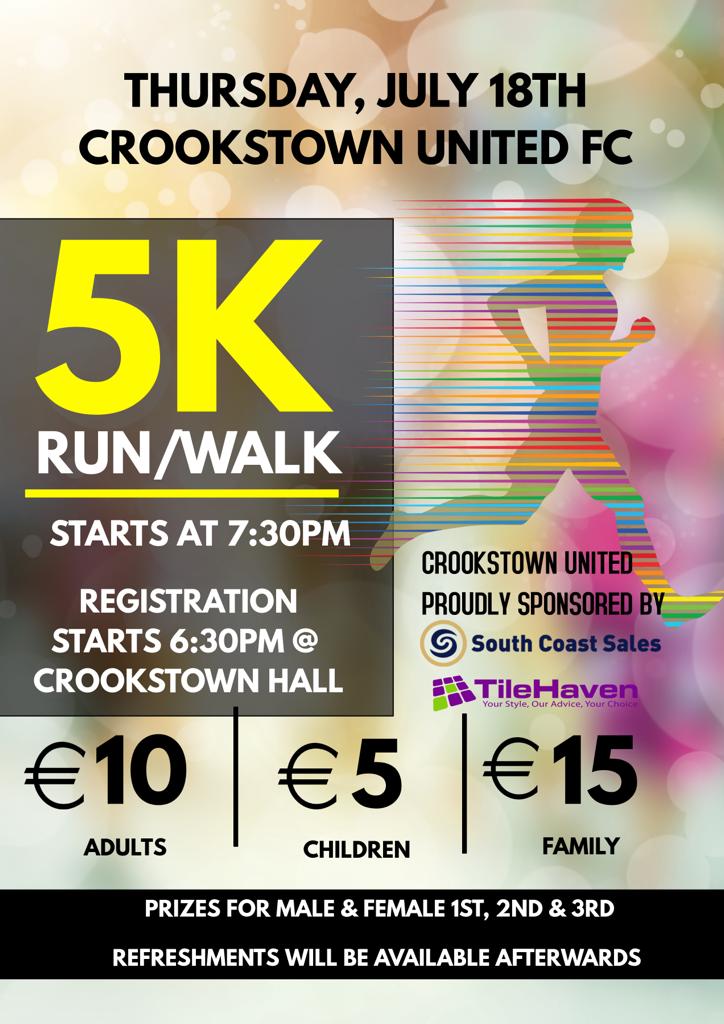 ? Notice: Crookstown United 5K Run / Walk on Thursday 18th July 2019 ?
Cork Business League First Division Champions South Coast Sales Crookstown United will host it's annual 5k Road Race in Crookstown on Thursday the 18th of July 2019 at 7:30pm.
€10 Adults
€5 Children
€15 Family
This event will be timed and results will be available afterwards.
Members of the the Cork Business League committee will be taking part in this race and would ask all clubs & players to get involved on the night.
Crookstown is a few miles to the west of Ballincollig and is just off the N22 road to Macroom. The race HQ is at the local community hall (turn off left at the Cornerstone Bar in Crookstown).