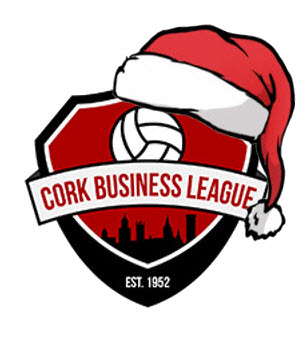 ? CBL History Lesson No. 372635: Christmas Edition ?
? Finbarr Buckley
Throughout the years in the week before Christmas a number of mouth watering fixtures were played which will live long in the memory. The highlight of the three matches played on Sunday, December 18th 1960 was Grain Silos 2-1 win over defending champions Guys at Marina Park. Dan O'Leary gave the champions a 15th minute lead when he turned a cross in at the near post. Silos secured the vital two points with two second-half goals inside a minute midways through the half. The result would go a long way to deciding the destination of the eleven team league title in their favour later in the season. Other results included Steampacket's goal-less draw with Heaslips and Lunham's 2-2 draw with Examiner.
On December 20th 1970, Lunhams fired four past Sunbeam Wolsey, Fords also hit four against Spar, while cup holders CIE got the better of Doyles 2-0 at Blackpool Pk. At Marina Park Hornibrook could only manage a score less  draw with Health Authority. There was no doubting the result of the day belonged to Cork Shoe Company who put five past Southern Mills at Marina Park. The previous season's league and cup runners-up led two-nil at the interval courtesy of goals by captain Billy Falvey and Denis Lahive. Centre-forward Tom Beecher grabbed two more in the second-half with Jack O'Brien completing a comprehensive victory with a fifth, five minutes from time. Unfortunately, Cork Shoe Company's exciting brand of football would not reap the rewards it deserved as they would fall at the final hurdle in the cup to CIE for the second year in a row later in the season.