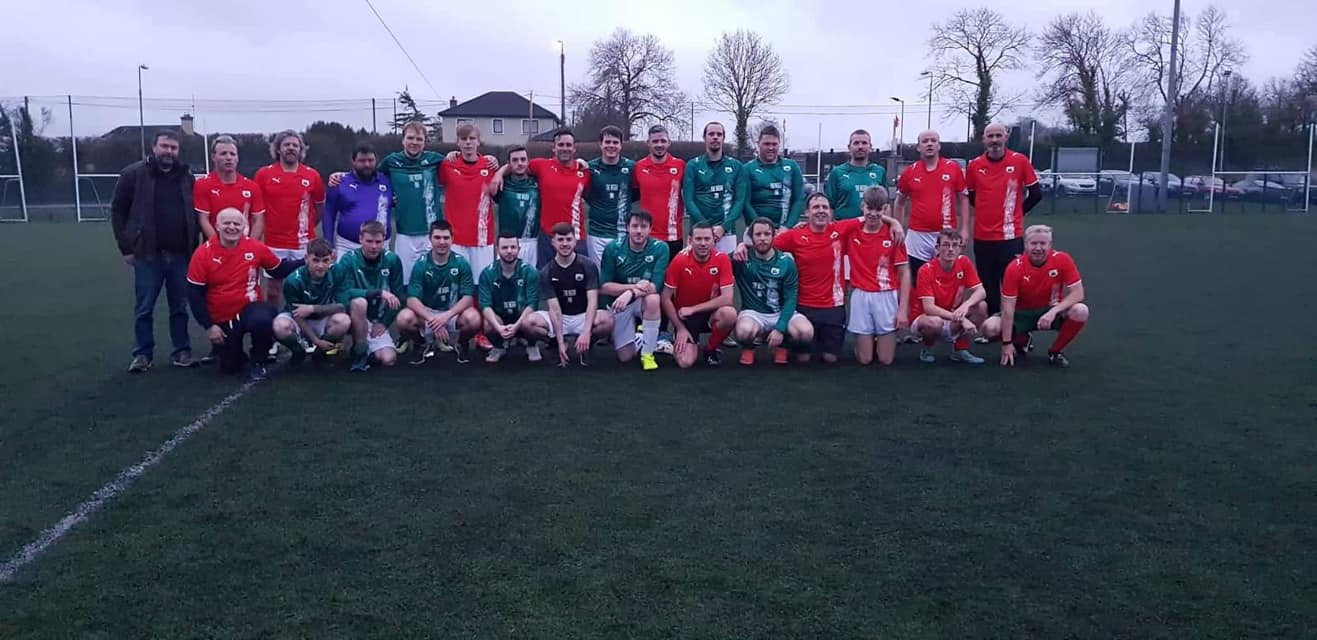 ? PHOTOS ? The Weigh Inn Dripsey 2 – 1 Dripsey Celtic Legends #CorkPennyDinners
? PHOTOS ? The Weigh Inn Dripsey 2 – 1 Dripsey Celtic Legends #CorkPennyDinners
Yesterday, Saturday 28th December 2019, The Weigh Inn Dripsey FC held a charity game between past Dripsey Celtic players and present players from their Cork Business League First Division team. All proceeds went to Cork Penny Dinners.
The game finished 2-1 to the present players in a great game of football. The legends put it up to the younger players and were unlucky to find themselves 1 nil down at half time after a thunderbolt strike from Michael Reeb. The second half was all the legends but went 2 nil down after being caught on the counter with a cross being met and finished by Dave Harrington's head. Dripsey Celtic Legends quickly pulled one back through either Dobs or Stan, neither of which could decide who scored the goal and no-one was going to tell either man otherwise. With the game at 2-1, the legends missed chance after chance with Conor Casey pulling off several fantastic saves. A clear cut penalty was given as a free-kick which was not converted and a corner at the end which was met by a scissors/bicycle kick type effort by Marc O Donovan for the legends which found itself wide of the post and it ended up being the last chance of the game. Great craic was had all round and plenty of entertainment was provided for the supporters in attendance. We at the Club would like to thank Eire Og Gaa for use of their pitch as well as The Weigh Inn for the sandwiches after the game and all the legends who showed up and played (Dripsey Celtic Facebook)
Click on each photo below to enlarge. ?