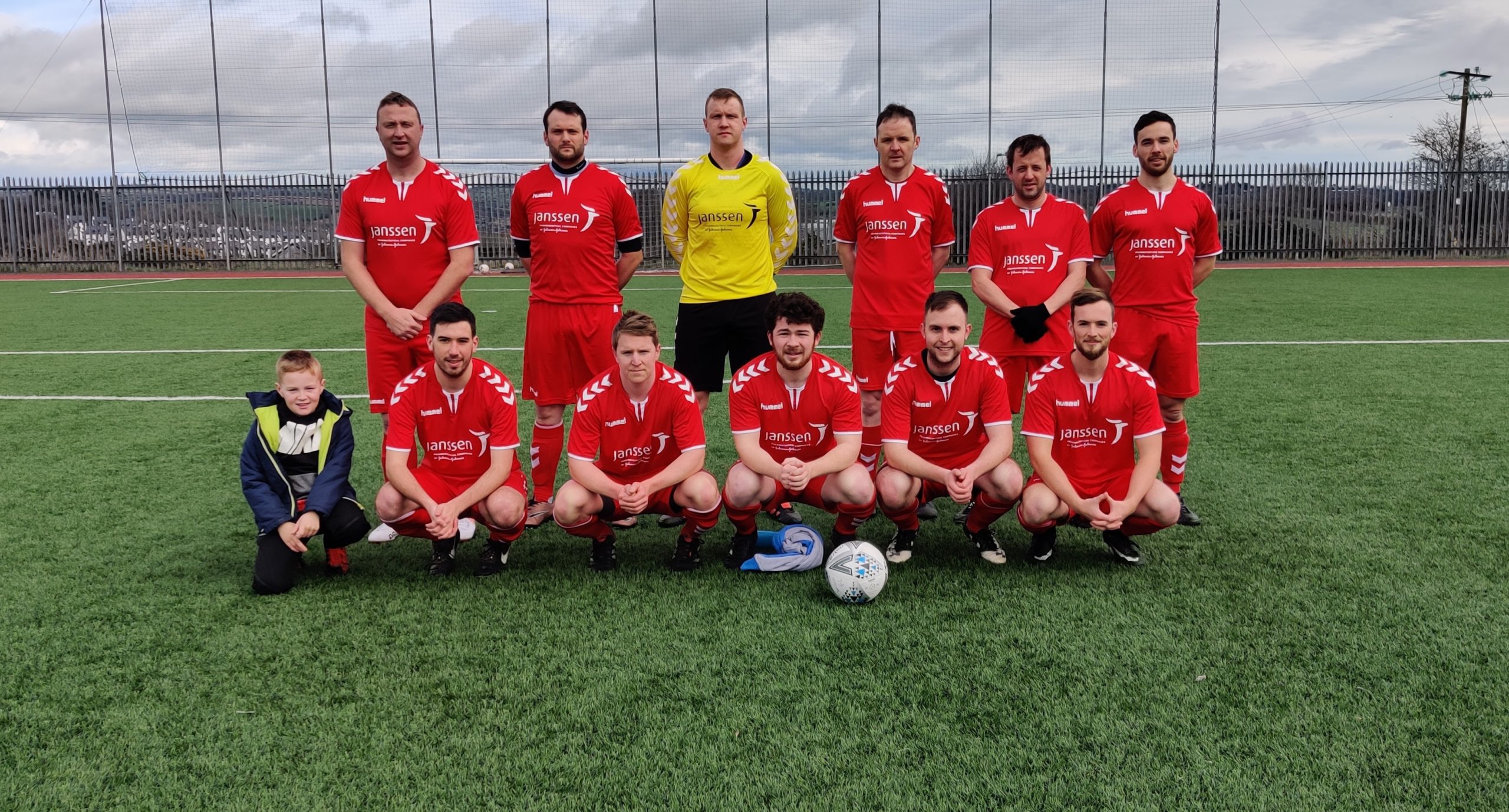 ? CBL Weekly Round-Up: Janssen Put in Tough Shift Against CPL!
? Finbarr Buckley
Sports Gear Direct First Division
Abtran 1 – 2  Planet Entertainment (Cork)
In the top fixture in the CBL First Division and the meeting of two of the top four locked on nineteen points, Planet Entertainment sprung another surprise on early title favourites Abtran at Mayfield Community School last Saturday afternoon by defeating their rivals for a second time to go three clear of the chasing pack overnight with the campaign about to reach its midway point, writes Finbarr Buckley.
In a fast-paced encounter, Joe Cullagh nudged the visitors in front on twenty minutes after finishing off a neat free-kick routine at the far post. Abtran went all out to get back into the contest and were rewarded early in the second 45 when the ever-dangerous William Corcoran chased a long ball to find the back of the net. However, with the clock ticking down, Stephen 'Giggles' Crowley played the ball over the top for Pearse O'Keeffe to gain control by knocking it to the side and coolly finishing from close range. Full-backs Eoghan Ryan and Alan O'Connell stood out for the winners along with new signing Shaun Healy.
Janssen 1 – 0 CPL
Janssen kept in touch with the leaders by going top on goal difference after coming out on top by the slenderest of margins against mid-table CPL at Mayfield Pk. The visitors should have gone in in front at half-time after creating a hat-full of chances but were undone by a trademark Eoghan Markey finish after being played in by Aidan Murray. Alan Nugent and Gavin Delaney were at the heart of all CPL's best moves.
PepsiCo 4 – 0 Cork Hospitals
If ever a scoreline flattered the winners than this was it. The visitors hit the woodwork on three occasions as well as being guilty of a couple of glaring misses which would have certainly made for a far closer result at the finish. The home team capitalized on sloppy defending to allow Gonzalo Vidal to score a hat-trick while Gary Cronin made sure the points would be heading Little Island direction. Joe Loftus had earlier reduced the deficit for Cork Hospitals at two-nil.
Martin Harvey Solicitors 8 – 3  The Weigh Inn Dripsey
Martin Harvey's put together their best performance of the season to pull level with Cork Hospitals at the foot of the table after hitting an out of sorts Dripsey for nine in the only league fixture played last Sunday afternoon. Adam O'Leary (3), Daniel Casey, Colin Mulcahy and Niall O'Riordan all scoring twice,  registered the winner's goals on the day.
Sports Gear Direct Premier Division
Marlboro Trust 0 – 3  Satellite Taxis
Satellite Taxis went top for the first time on goal difference following their hard-earned three-nil win over Marlboro Trust at windswept Mayfield Community School last Friday night. The teams had drawn three-three earlier in the season and once again both teams had chances on the night but Satellite were rewarded for their application and strength in depth with goals from  Brian Wyse, Shane Doody and Greg Browne to keep the visitor's title hopes on track. Doody, Emmett O'Neill and Ross Healy shone for the winners while Trust were best served by goalkeeper Stephen Jones, defender Mark Ronan and striker Kevin McMahon.
Keanes Jewellers MFA League Champions Trophy – Semi-Final
Rathkeale 2 – 1  Doolan's Cow
Limerick Desmond League champions Rathkeale came from a goal down to topple Doolan's, who reached the last four for the first time,  deep in extra-time in an entertaining semi-final at Holycross Grds., Rathkeale last Sunday afternoon. James Cotter gave the visitors a dream start with a wonder strike in the 12th minute, his blistering shot flying into the top corner from inside his opponent's half. It was an even contest until late in the second 45 when Shane Doherty equalized for the hosts with twenty minutes remaining to set up a frantic period of extra-time to decide who would meet the winners of the Killarney Celtic/ St. Michael's tie in the final next Sunday. With the home team in the ascendancy on the heavy ground, the pressure finally paid off in the second period of extra-time when Tim Hogan and Barry Coleman combined to send Mickey Hickey away down the left and his cross just skimmed the outstretched head of the excellent Craig Keegan for top scorer Pa Aherne to pounce and fire past James Murphy. Best for Doolan's included Jamie Murphy, who posed a constant threat until he was forced off with a thigh injury, Cotter and centre-backs Keegan and Keith McCarthy who impressed Rathkeale assistant secretary John Coleman with their assured and commanding performances.