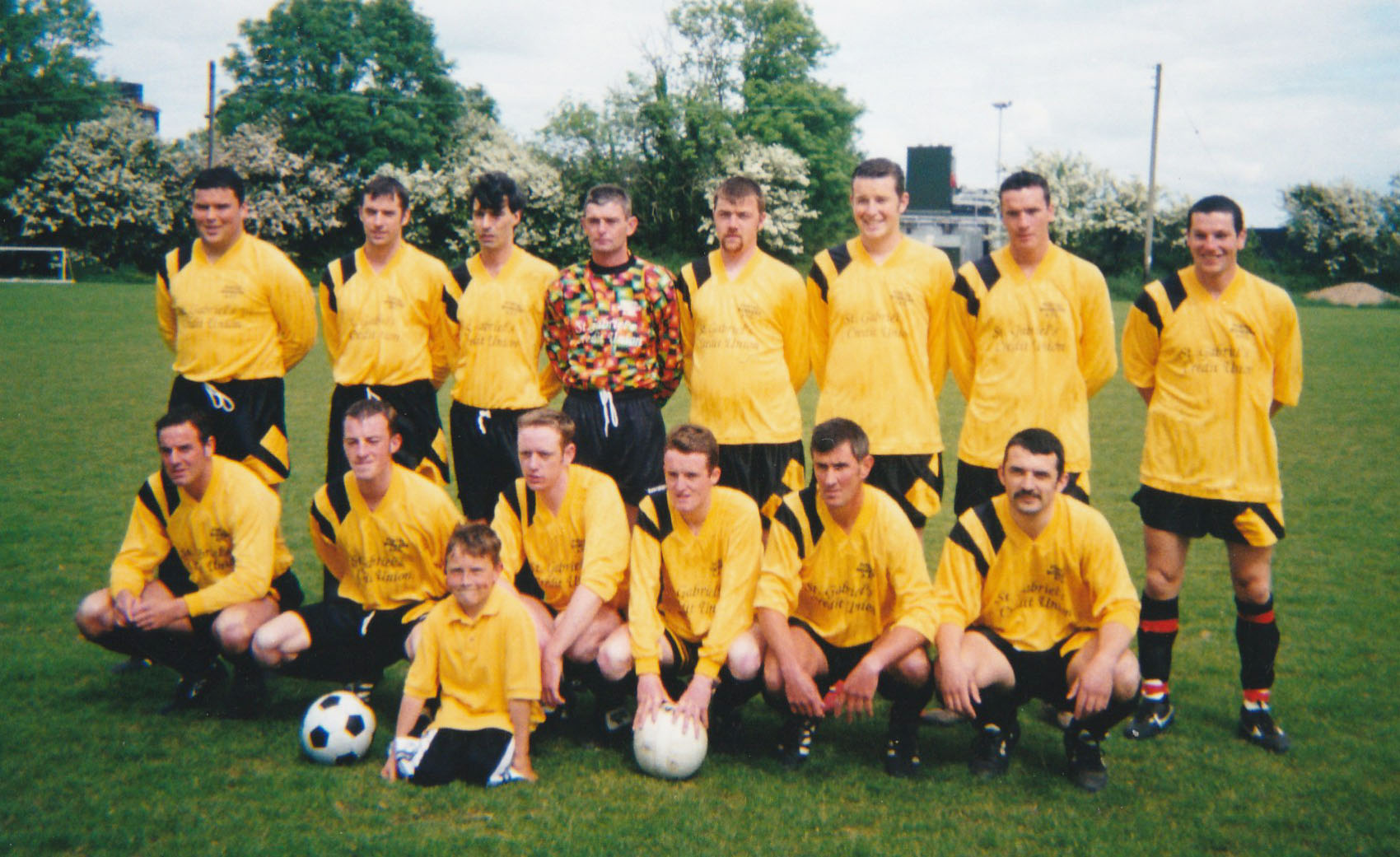 CBL Great Teams of the Past | Part 2: Postal Workers FC
Postal Workers put their stamp on fifty years of football at work!
?? Finbarr Buckley
? Postal Workers (Shield Winners 1997/98):
L to R (Back): Mark Coughlan, Cormac Sheehan, Matthew Burke, Tom O'Donoghue, Stephen Tobin, Dave Keating, James 'Stag' McSweeney, Barry Twomey
L to R (Front): Sean Guitheen, Gary Connolly (capt.), Tony 'Bo' Madden, Thomas Lynch (RIP), Anthony Huff, Brian Newman. Mascot: Brendan Lester.
WHEN one thinks of the great teams who have amassed trophies with consistent regularity, one immediately thinks of the successful Liverpool teams of the eighties under Paisley, Fagan and Dalglish, Manchester United of the nineties under Alex Ferguson & the all-conquering Shamrock Rovers FAI Cup-winning team of the sixties, writes Finbarr Buckley.
Add to that illustrious list the name of former Cork Business League team, Postal Workers, who have in a little over fifty years chalked up  14 Premier championships, 8 Mick Mooney Challenge Cups, 9 Shield & 6 Premier Cups, a record that would rank with the best that junior football would have to offer in any country. It's incredible to think that in the club's golden era of the eighties, 21 trophies were won in a frightening display of dominance.
Founded in 1948, the Workers entered the then known Cork & District Shipping League at the commencement of the 1955/56 season and captured its first championship the following year. Although the sixties proved a lean period in terms of trophy success the title win of 1972/73 turned the tide and was followed by successive cup triumphs in 1975 & 1976. What proceeded can only be described as the golden era in which 11 championships were won in 13 seasons, Youghal Yarns in 1978 and Aer Lingus in 1985 being the only two teams to wrestle the title away from the former Little Island outfit.
In 1887/88 Postal became only the second team in the league's history to win the domestic treble of league, cup and shield. Only CIE Athletic in 1968/69 had captured the elusive feat, incidentally going on to win two successive cups and a total of four in all in-a-row. Although Cork Examiner matched the feat in 1990/91 and Marlboro Trust in 2009/10, Youghal Yarns went one better in 1992/93 by winning all four domestic competitions. Postal's success came at the height of the league's popularity when a record thirty-four teams competed in three divisions when the standard of football was undoubtedly at it's highest. The club continued in football following their departure from the Business League by competing in the AUL as Postal Celtic and proceeded to win two successive promotions in as many seasons.
The name of Postal Workers is forever linked with that of Mick Mooney who played with the club from the mid-fifties through to the late sixties before going on to manage the team to many of its greatest successes.