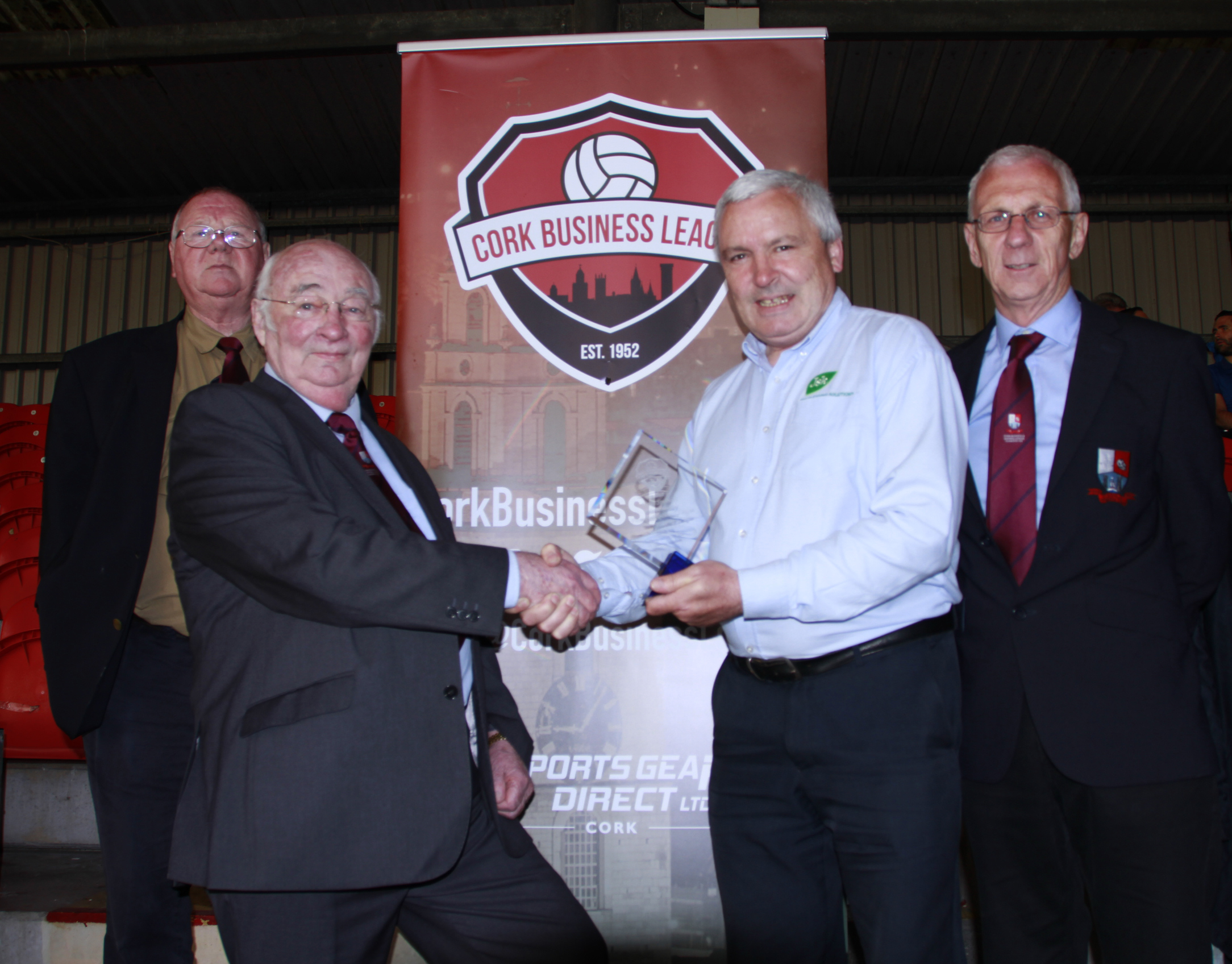 &
?

Finbarr Buckley
? 5th June 2019:

The Cork Business League awarded Keith a Special Recognition Award at the end of last season for his involvement with the Cork Business League over the years  L-R: Peter Harrington (CBL Chairman), Keith Spoonley,  Tadgh O'Shea (JSK ECO Cleaning Solutions), Joe Murphy (CBL Registrar)

The soccer community was saddened by the recent passing of popular referee assessor Keith Spoonley who had given over fifty years of service to refereeing in Cork. Keith, a native of Wales,  was the Business League's resident assessor for over twenty years and oversaw the progress of many of today's top referees who have gone on to officiate at senior and national league level. I was fortunate to come under the microscope during my stint on the league panel in 1998/99 and got his famous no holes barred assessment after the O'Driscoll Cup final between winners Naval Services and Smurfits at Pfizer Pk. Whether you agreed with him or not, he said it as he saw it and expected you to pick up on what he advised the next time he saw you. The Mooney Cup Final was always special in his eyes as he used to get the opportunity to have a bit of fun with the committee and still provide the trio of referees on the day with the benefit of his many years of refereeing experience.
Ar Dheis Dé go raibh a n-anam.