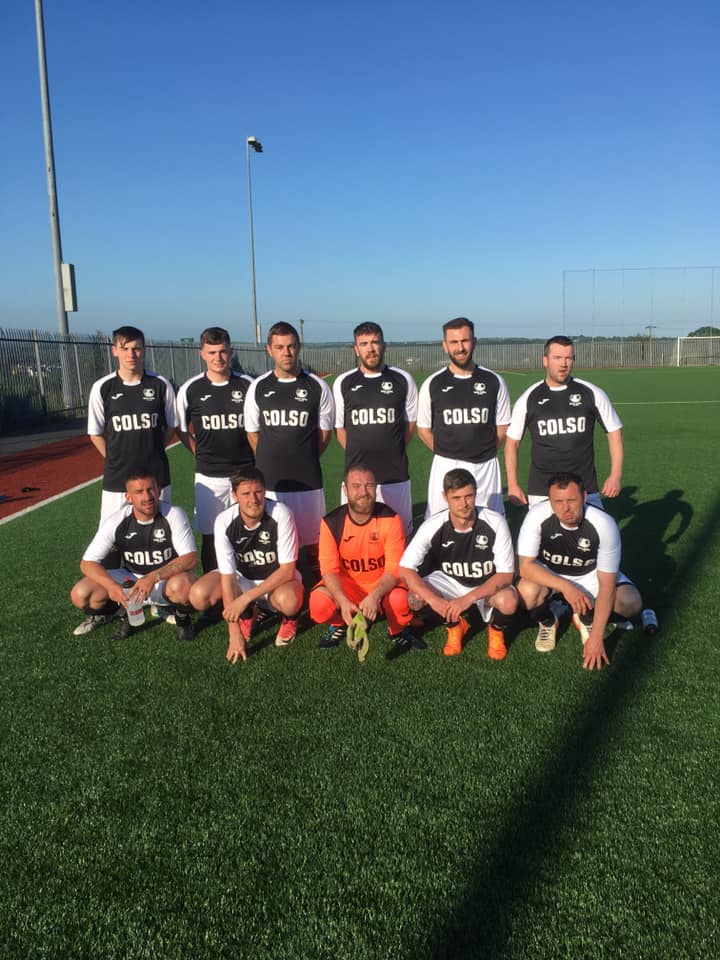 Colso Celtic Launch New Cork Business League Team for 2019/2020 Season
Colso Celtic are about to embark on their first season in the Sports Gear Direct Cork Business League. Today marked the launch of their new Club and Jersey for the new season, which will see them begin life in the CBL in the First Division.
Colso was set up in 1974 and was formed under Southern Fruit Enterprises Group. Since this time it has become a key link to several companies supply chain within the food sector. Storing product which demand different handling and temperature requirements. We are approved by the Dept of Agriculture to store Bovine, Porcine, Dairy and Fish produce.
Along with main club sponsor, Alpha Blinds have also come on board to support this new team. Alpha Blinds is a family run business with 25 years' experience in the window covering industry servicing both the domestic and commercial sectors alike. We are all quick to buy national and international products but let's not forget to give our business to local enterprises as well. This is a big benefit of joining the League.
The upcoming season will commence in August but the lads will be starting up preseason towards the end of June/start of July (keep an eye out for upcoming posts on their Facebook page here)
All new players are more than welcome to come out to training and any clubs looking to organize a friendly please do get in contact with either of our managers James/Liam.
Pictured below here are Colso Celtic FC Managers James Corcoran and Liam Hennessy with Colso representative Mike Griffin and Owner of Alpha Blinds ie Stanley Von Wielligh who have been very generous in sponsoring the club.